Parker Center for Plastic Surgery
122 East Ridgewood Ave
Paramus, NJ 07652
Phone: (201) 967-1212
Monday, Tuesday, Thursday, Friday: 9 a.m.–5 p.m.
Wednesday: 9:00 a.m.–7 p.m.
Saturday: 9 a.m.–2 p.m. (medical spa only)

Thigh Lift
Procedure Snapshot
A thigh lift can address excess sagging, bunching skin on the inner or outer thighs. Thigh lift surgery in Paramus, NJ, is a popular option among post-weight loss patients. It can significantly improve your comfort in many types of clothing.
Cost & Recovery
$12,495 to $17,800*
Patients typically return to work about 1 to 2 weeks after a thigh lift.
Quick Facts
Scars from thigh lift surgery are usually hidden well by a bathing suit
A thigh lift can open up new clothing choices, making shorts an option once again
Dr. Parker will often perform liposuction as well to achieve the most natural contour**
9,815 patients had thigh lift surgery in 2019***
*Refer to our Pricing page for details
**Results may vary
***Statistical information listed here is drawn from 2019 The Aesthetic Society data
Thigh Lift

Before & After Photos
WARNING:
This feature contains nudity. Please click OK to confirm you are at least 18 years of age and are not offended by such material.
For many patients, significant weight loss results in an excess of skin that gathers on the inner thighs. Dr. Parker performs thigh lift surgery to help people from Ridgewood and throughout Bergen County, North New Jersey, and surrounding areas feel more comfortable and confident. He can remove this unwanted, sagging skin with a crescent inner thigh lift or a more aggressive vertical thigh lift procedure. In some cases, liposuction alone can provide the desired results. Dr. Parker will discuss these options with you during your consultation.
Page Contents
Do I need a thigh lift or liposuction?
Liposuction can only remove fat and help sculpt the shape of the thighs. While some patients with good skin elasticity may see their skin contract somewhat, liposuction alone cannot address sagging, excess skin. A thigh lift is usually necessary for these patients to remove the excess skin, tightening and smoothing the thighs. While liposuction will make you look thinner, a lift will make you look younger.
Paul M. Parker, M.D., FACS
Board-Certified Plastic Surgeon
Known for his surgical talent and caring personality, Dr. Parker has been serving the community for over 25 years. He has dedicated his practice to the education, safety, and comfort of his patients—making each one feel as important as family.
What is a crescent thigh lift?
Most of Dr. Parker's patients opt for a crescent inner thigh lift, also called a minimal thigh lift, because the scarring is more concealed. With a crescent inner thigh lift procedure, the excess skin is removed through an incision hidden in the groin crease leaving a well-concealed scar (see illustration). This procedure creates a smoother, slimmer contour of the inner thighs.
What is a vertical inner thigh lift?
A vertical inner thigh lift aggressively removes more loose skin and fat than a crescent inner thigh lift. With a vertical inner thigh lift, a vertically oriented V-shaped incision is made over the excess skin and fat on the inner thigh (see illustration). This unwanted tissue is removed and the incision is closed with sutures leaving a vertical scar on the inner thigh. More skin and fat is removed with this procedure so the contour is slimmer than a crescent inner thigh lift but the scar is more apparent.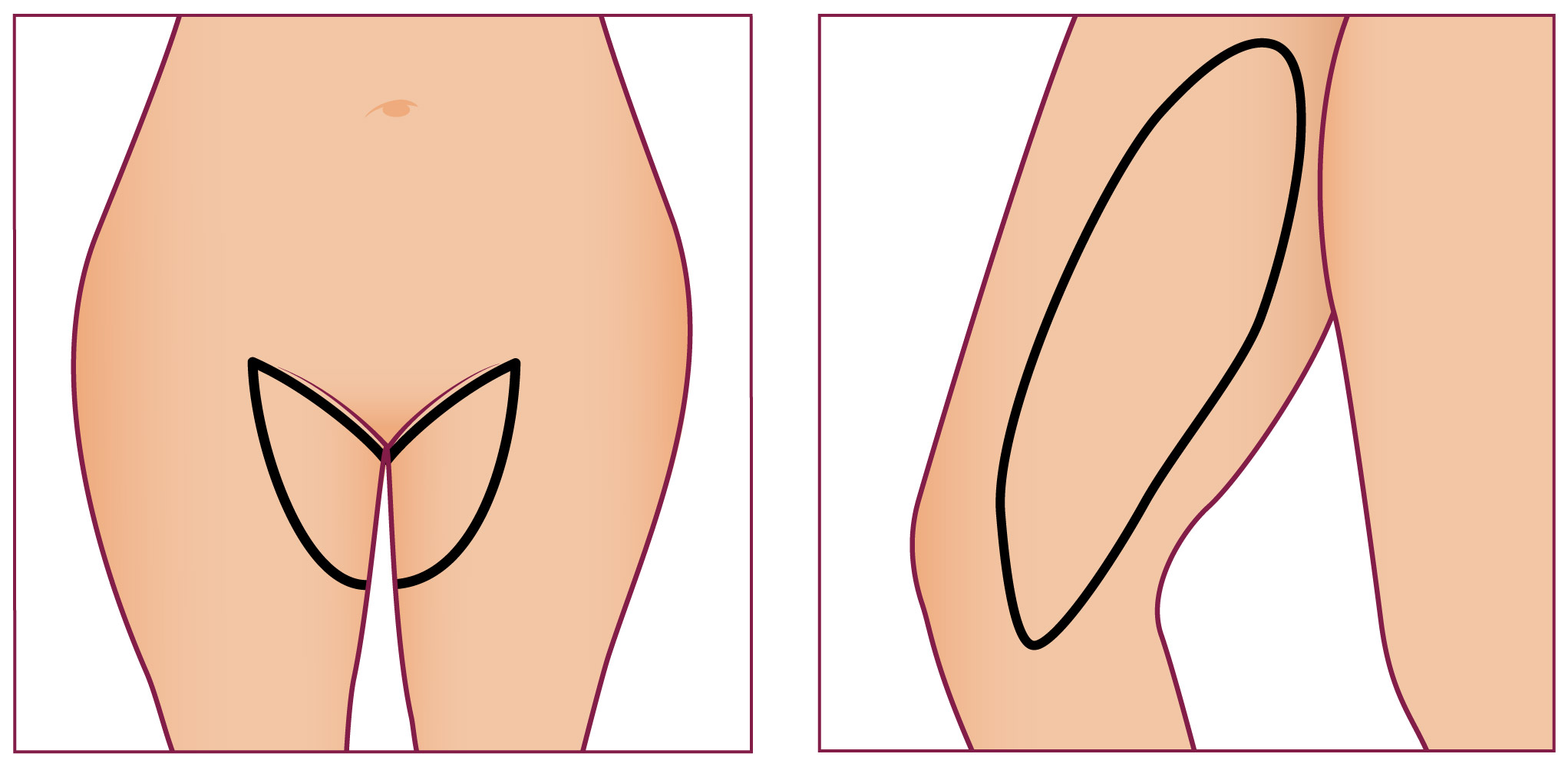 How is thigh lift surgery performed?
Thigh lift procedures are performed under general anesthesia, usually as outpatient surgery. Outer thigh lifts, which are performed with an incision that extends from hip to hip across the top of the buttocks, are usually performed as part of a body lift. Thigh lift procedures are often combined with abdominoplasty and liposuction.
Before & After Inner Thigh Lift After Weight Loss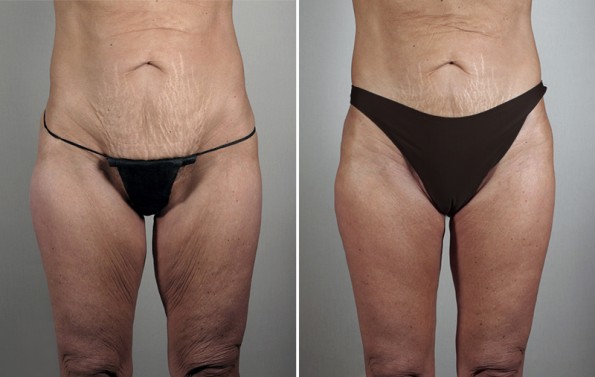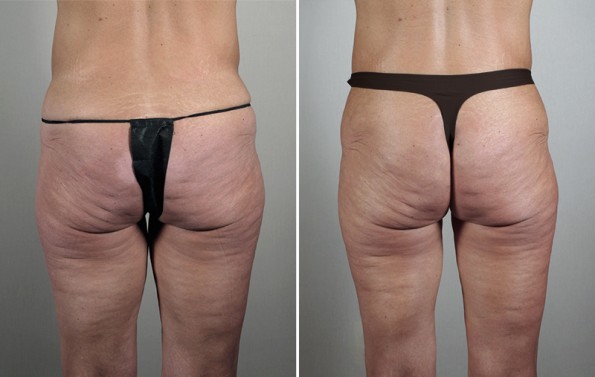 How long does it take to recover from a thigh lift?
Pain from thigh lift surgery is adequately controlled with oral medication in most cases. Patients return to sedentary work within 1 to 2 weeks and may slowly resume exercise in 4 to 6 weeks.
Our Signature
Rapid Recovery Program
Our surgical procedures, anesthesia, medications, and aftercare are tailored to minimize post-operative discomfort and accelerate recuperation.
Learn More