Parker Center for Plastic Surgery
122 East Ridgewood Ave
Paramus, NJ 07652
Phone: (201) 967-1212
Monday, Tuesday, Thursday, Friday: 9 a.m.–5 p.m.
Wednesday: 9:00 a.m.–7 p.m.
Saturday: 9 a.m.–2 p.m. (medical spa only)

Otoplasty (Ear Pinning)
Procedure Snapshot
Otoplasty, can help correct overly protruding ears, restoring balance to facial features. Dr. Parker performs otoplasty in Paramus, NJ, for children and adults.
Cost & Recovery
Schedule your cosmetic consultation with Dr. Parker to get your personalized quote backed by our Price Guarantee.
Patients typically resume normal activity within 10 days
Quick Facts
Ear pinning can be performed as soon as the ears have finished developing, usually about age 5
Otoplasty can be performed using local anesthesia only, intravenous sedation, or general anesthesia
The ears are not only brought closer to the head using permanent sutures but given an aesthetically attractive shape; the incision is hidden in the crease behind the ear**
22,890 patients had otoplasty in 2018***
**Results may vary
***Statistical information listed here is drawn from 2018 ASAPS data
Parker Center for Plastic Surgery
Large, protruding, or overly prominent ears can make children and adults self-conscious about their appearance—and, in some cases, lead to bullying or an impact is socialization for young ones. Surgical correction is achieved with otoplasty in Paramus, New Jersey, an ear reshaping procedure designed to improve the shape, size, and projection of the ears to create a more normal appearance for children and adults from Ridgewood and throughout Bergen County, North New Jersey, and surrounding areas.
Page Contents
What Is Ear Reshaping Surgery?
Ear reshaping surgery is performed under purely local anesthesia, intravenous sedation, or general anesthesia, depending on the surgical plan, the patient's age, and the patient's personal anxiety and comfort levels. Patients vary in their desire for these different methods to make them comfortable for the procedure, and Dr. Parker will discuss these options with the patient during the initial consultation.
Otoplasty can be performed on both adults and children. Adults with protruding ears will often seek surgical correction, and as long as the patient is in good health, there is no upper age limit to having otoplasty performed.
Should My Child Have Ear Reshaping Surgery?
Many parents wonder if moving forward with otoplasty is a good idea, or if they should wait until the child can be part of the decision-making process. Ultimately, the choice is entirely up to you. Dr. Parker routinely performs ears surgery on children at age 5 or 6, before they start schooling. At this age, the ears have almost fully developed, allowing surgery to be safely performed. In addition, the correction of prominent ears at this age can help reduce the psychological trauma from teasing classmates in school.
Paul M. Parker, M.D., FACS
Board-Certified Plastic Surgeon
Known for his surgical talent and caring personality, Dr. Parker has been serving the community for over 35 years. He has dedicated his practice to the education, safety, and comfort of his patients—making each one feel as important as family.
What Causes Protruding Ears?
Ear prominence results from a deficiency of the antihelical fold, excess concha, or both (see illustration). Dr. Parker will carefully evaluate the patient's ears during their initial consultation with him. He will then review a personalized treatment plan.
Causes for Protruding Ears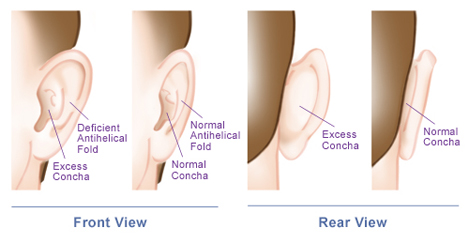 How Is Otoplasty Performed?
An inconspicuous incision is made behind the ear, permitting Dr. Parker to bring the ear closer to the head, but as importantly, sculpt the ear cartilage into an aesthetically desirable shape. Specifically, he will create an antihelical fold with sutures as well as correct the excess concha.
His goal is to create an ideal contour of the ear when viewed from various angles:
From the front, helical rim visible beyond the antihelix.
From the side, the cartilage should appear natural, smooth and round.
From behind, helical rim should appear straight.
Overall, the contour of the ear should appear pleasing to the eye with the various components blending well with one another.
Dr. Parker uses permanent sutures to shape the ear cartilage. He the closes the incision hidden in the crease behind the ear with dissolvable sutures. A soft dressing is then placed on the ears and secured with what looks like a soft football helmut—it is comfortable and supports the ears for the first few days.
Surgery lasts roughly 1 1/2 to 2 hours.
Our Signature
Rapid Recovery Program
Our surgical procedures, anesthesia, medications, and aftercare are tailored to minimize post-operative discomfort and accelerate recuperation.
Learn More
How Long Is Ear Pinning Recovery?
Recovery from otoplasty is usually straightforward with virtually no pain. The head dressing is removed in the office around 4-5 days after surgery. Bruising usually resolves within 10 days, while residual swelling gets progressively better over the next several weeks. We will walk you through the steps of subsequent recovery which will vary based on the age of the patient.
Dr. Parker and his team have many years of experience working with pediatric patients and is happy to collaborate with parents to ensure their child feels confident and secure come surgery day. It's important that your child understands what recovery will look like so there are no surprises.
Before & After Otoplasty
Before & After Otoplasty

Your Otoplasty Consultation & Imaging Session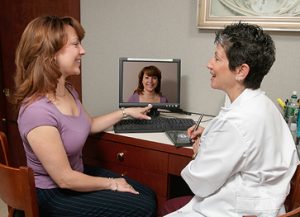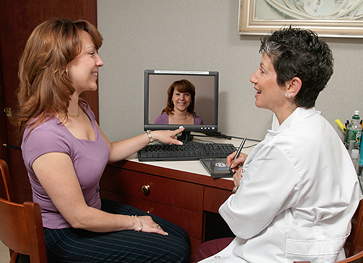 Consultations at the Parker Center are special. Dr. Parker will spend extra time with you, ensuring that he understands your goals and that you are fully educated about each potential solution. Additionally, our imaging expert will help you see the possibilities with digital photo imaging to show you what you will look like after otoplasty surgery. Patients who are comparing providers often tell us our consults are the most thorough and informative they've ever experienced!
Otoplasty procedures at the Parker Center for Plastic Surgery can also be combined with rhinoplasty, neck contouring, and chin implants.