Parker Center for Plastic Surgery
122 East Ridgewood Ave
Paramus, NJ 07652
Phone: (201) 967-1212
Monday, Tuesday, Thursday, Friday: 9 a.m.–5 p.m.
Wednesday: 9:00 a.m.–7 p.m.
Saturday: 9 a.m.–2 p.m. (medical spa only)

Advanced Acne Treatment
Have you tried nearly everything to make your acne go away? Beginning to wonder if anything will ever work? Our Parker Center Acne Treatment Protocol in Paramus, NJ, is designed with you in mind. Developed by Dr. Parker and our licensed aestheticians, who have a combined 100+ years of professional skin care experience, this advanced protocol has even helped our patients with more severe cases of acne enjoy smoother, clearer skin within just a few weeks.
Before & After: Acne Treatment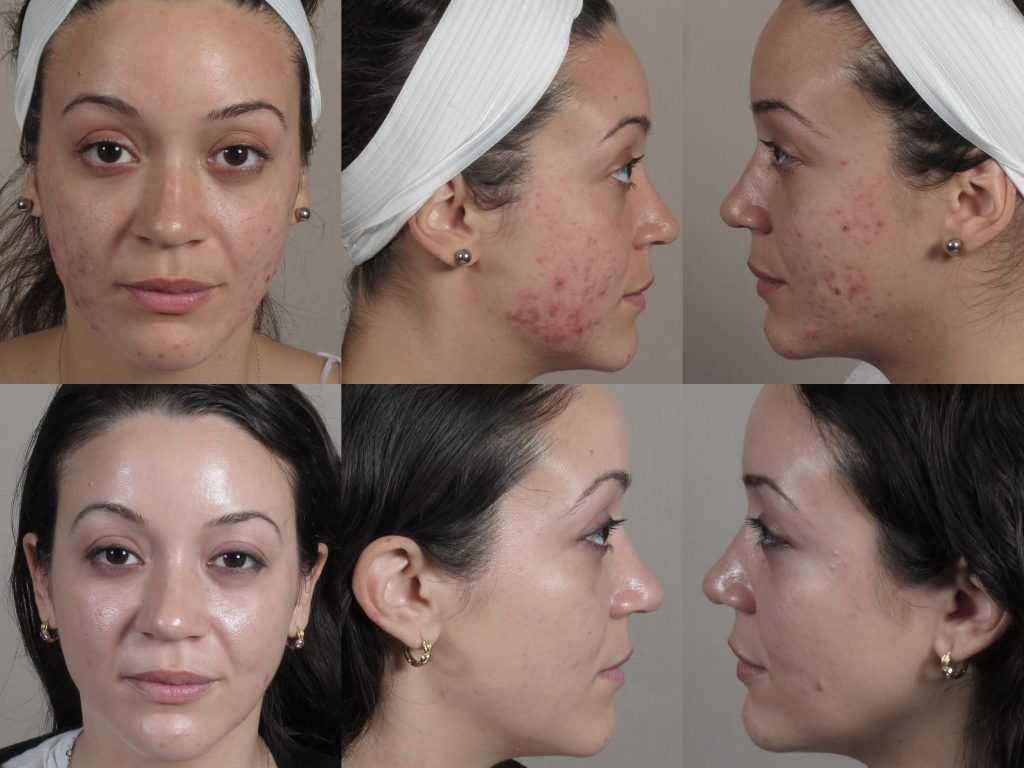 Page Contents
Why Choose Parker Center for Acne Treatment?
Acne is a complex issue that requires a multi-faceted treatment approach. Most acne treatments don't work because they only address one part of the issue or they don't go deep enough. Even high-quality cleansers and serums can temporarily reduce flare-ups, but they won't induce long-lasting changes. Successful, long-term acne treatment requires a comprehensive, medically supervised approach that targets the causes and the visible effects of acne.
Paul M. Parker, M.D., FACS
Board-Certified Plastic Surgeon
Known for his surgical talent and caring personality, Dr. Parker has been serving the community for over 25 years. He has dedicated his practice to the education, safety, and comfort of his patients—making each one feel as important as family.
What Is the Parker Center Acne Treatment Protocol?
Our Acne Treatment Protocol combines the latest skin care technologies and treatments to reduce existing acne and prevent future outbreaks.
While each patient's treatment is tailored to their individual skin type and conditions, every protocol includes three in-office treatments and the option to purchase medical-grade skincare products. Here's what the protocol includes:
BBL Photorejuvenation for Acne: 6 treatments
The foundation of our Parker Center Acne Treatment Protocol is BBL broadband light therapy. Using a broad spectrum of light wavelengths, BBL safely destroys acne-causing bacteria in the skin's sebaceous (oil-producing) glands and reduces redness and discoloration. Requiring only 30 minutes per treatment, BBL helps to:
Calm chronic inflammation
Reduce the frequency and severity of outbreaks
Reduce redness
Help promote collagen production and cell regeneration
Achieve an overall smoother, healthier complexion that lasts
HydraFacial MD: 2 treatments
One of our most popular specialty facials, the HydraFacial MD, is also one of the most effective for reducing acne. This non-irritating skin resurfacing treatment uses a patented VORTEX system to unclog pores, remove debris, and infuse the skin with an anti-inflammatory, anti-oxidant serum. This soothing, hydrating treatment helps to:
Unclog pores and remove deep-seated impurities
Gently exfoliate to remove dead skin cells
Balance skin hydration
Calm inflammation
Achieve an instant glow that lasts for days
Three-Step Peel: 2 treatments
As the third in-office component of our Acne Treatment Protocol, the 3-step peel helps to exfoliate precisely, and a little more deeply, to remove damaged outer layers and reveal smoother, healthier skin. Depending on your needs, this step may include dermaplaning to reduce acne scars, and cryogenic therapy in addition to a chemical peel customized to your needs. Goals of this step are to:
Improve skin tone and texture
Reduce moderate to severe blemishes including acne scars
Help achieve a "fresh canvas" for healthier, smoother skin long-term
Medical Grade At-Home Skincare
The final element of our Parker Center Acne Treatment Protocol includes a customized at-home ZO Medical skin care plan, including cleansers, moisturizers, and other products to help prevent future acne outbreaks and maintain the results of your in-office treatments. Your product plan may include:
Cleansers: Oilacleanse & VitaScrub
Oil Control: Cebatrol,
Moisturizers: Ommerse Hydrating Creme
Sulphur Masque
Topical tretinoin
Non-pore clogging sunscreen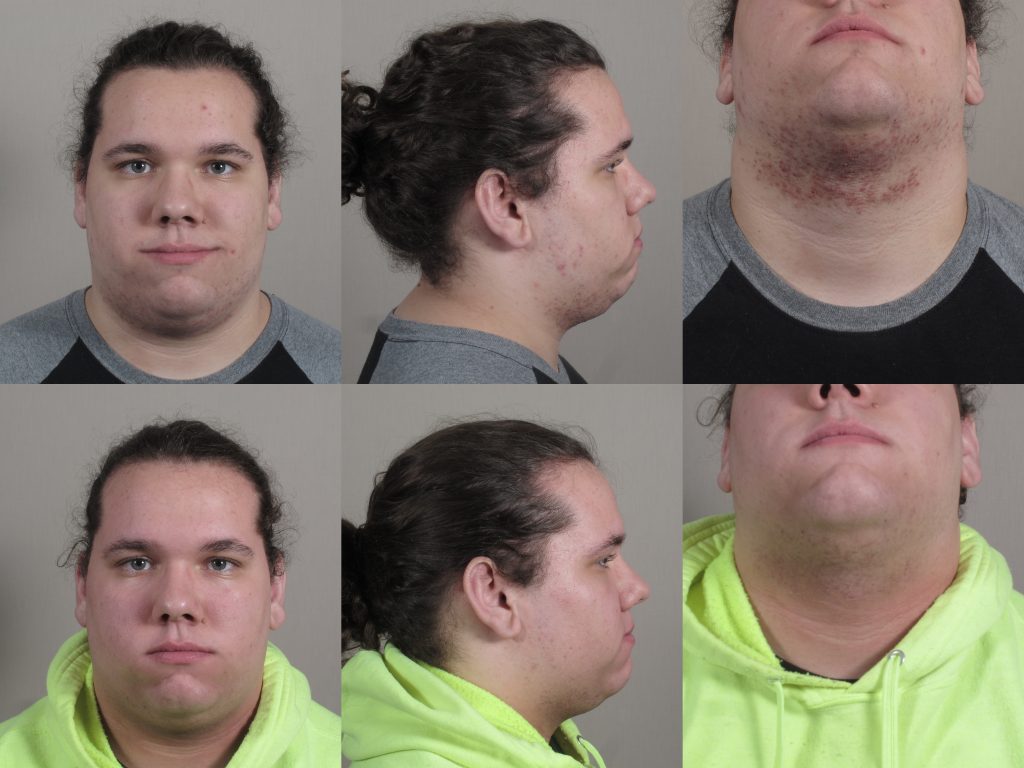 How Much Does the Parker Center Acne Treatment Protocol Cost?
We designed our Acne Treatment Protocol to achieve dramatic, lasting improvements for our patients. The cost for the entire 4- to 6-week protocol is just $2,800, which includes:
10 in-office treatments (a $3,298 value)
As you can see, choosing our Acne Treatment Protocol saves you $500 over purchasing each of these treatments individually. Plus, by undergoing the protocol in our optimal 6-week time frame, you will enjoy the maximum synergistic benefits of these treatments. Financing is available through CareCredit for your convenience.
Better Skin Is Just 6 weeks Away. Get Started Now.
There's no need to let acne keep you from feeling confident in your appearance. Call our Parker Center Medical Spa at (201) 967-1212 or contact us online anytime to schedule your and skin evaluation.
Feel Confident
About Your Procedure
Our cosmetic consultations include plenty of time with Dr. Parker, our patient care coordinator, and our imaging specialist. Once your procedure is booked, our nurse educator will meet with you for a special 1-hour pre-op education session.
Request a Consultation
Your Education Session