Parker Center for Plastic Surgery
122 East Ridgewood Ave
Paramus, NJ 07652
Phone: (201) 967-1212
Monday, Wednesday, Friday: 9 a.m.–5 p.m.
Tuesday, Thursday: 9:00 a.m.–7 p.m.
Saturday: 9 a.m.–2 p.m. (medical spa only)

Meet the Parker Center Team
At Parker Center for Plastic Surgery in Paramus, NJ, ours is an Integrated Team Approach. Working together, we want you to feel comfortable from the first phone call to your last post-operative visit. We seek to provide a unique, enjoyable experience – to exceed your expectations. We'll help you understand your options and Dr. Parker will customize your individual treatment plan.
We invite you to get to know our Parker Center patient care and operating room staff. Each member of our team plays an essential role in making your experience safe, comfortable, and enjoyable.
---
Janet Franceschi, Patient Coordinator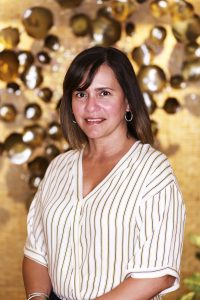 As patient coordinator, Janet sets up appointments for patients interested in cosmetic procedures and handles the details of their surgical experience. A member of our Parker Center team for the past 14 years, Janet has also served as our office manager. It gives her great satisfaction in knowing that she plays a part in having the center run smoothly, effectively, and ultimately providing an enjoyable experience for our patients. What makes Parker Center a special place for Janet is working with a caring and professional team whose main purpose is patient satisfaction.
"I want to thank you and your staff for making my procedure a very positive experience. Everyone in your office handles him or herself with professionalism and has a very kind and gentle manner. I am so thrilled with my results – you have given me back my confidence!"

Plastic Surgery Patient
---
Liz Kobb, Digital Imaging Consultant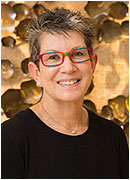 Liz has been with Parker Center for 16 years. Her favorite part of her job is communicating with the patients and showing them the possible outcome of their surgery through computer imaging and sizing sessions. What makes Parker Center so special for Liz is the staff and the special care we take with our patients.
Liz has been doing computer imaging for 20 years and really enjoys her job. She has many presentations she can show you for all of the procedures we do here at Parker Center. Liz has worked for Canfield Scientific training other plastic surgeons and their staff on how to use the Mirror Software that we use in our office.
"Thank you for providing me with such wonderful care and attention prior to, and throughout my surgery. I was nervous about staying overnight and your staff put me at ease. You made me feel special, and I couldn't be more thrilled with the results!"

Plastic Surgery Patient
---
Monserrat Ordaz, Medical Assistant
Our Medical Assistant Monserrat joined the Parker Center in 2018. She assists Dr. Parker with all reconstructive surgeries and insurance certifications. She takes joy in being there for all our reconstructive and cosmetic patients. Her sweet demeanor makes all patients feel at ease and comfortable.
---
Stephanie Hultgren, Director of Nursing
Stephanie joined our team in May 2019, she is the Clinical Director of our ambulatory center. She has been a Registered Nurse for 25 years and has lots of experience. She will teach you what to expect throughout the surgical journey and address all concerns you may have. She enjoys witnessing the dramatic and profound impact plastic surgery can have on patient's lives.
---
Rosa Ordaz, LPN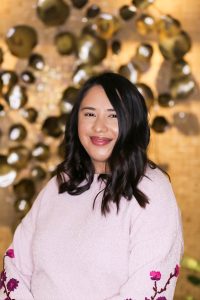 Rosa has been with Parker Center for 6 years. She is a Licensed Practical Nurse and is experienced in all aspects of nursing care. Rosa's primary role is assisting Dr. Parker in the operating room. She has a calming personality and eases the patient's anxiety as they enter the operating room. Rosa is furthering her education by pursuing her Registered Nurse (RN) degree and continues to learn new things every day.
---
Anna Tonuzzi, RN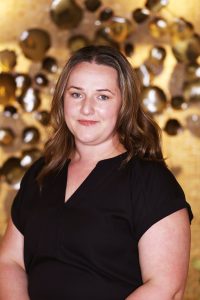 Anna has been a registered nurse for over 14 years but is the newest addition to the Parker Center team. Anna takes pride in being detail oriented and providing her patients with personalized, professional care. As the operating room nurse, she will oversee your care throughout your entire surgical procedure.
---
Tatiana Morales, Surgical & Instrument Technician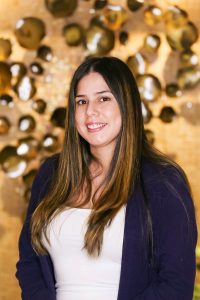 Tatiana joined Parker Center in July 2019. She is a certified Sterile Processing Tech and has 7 years of experience in all aspects of Regulations and Standards for surgical instrumentation, instrument decontamination, inspection, set assembly, and sterilization. She has worked in the healthcare field for 9 years and is passionate about patient care. Tatiana has expanded her career and has assisted Dr. Parker in surgery. Tatiana is always willing to help in any way she can.
---
Allison Checke, Front Desk Medical Receptionist
Allison has worked in the health care industry since 2013. She loves working at Parker Center and is grateful to be working with the best in the industry! As the first point of contact for our patients, she provides administrative support along with superior customer service.
With a caring and professional demeanor, Allison strives to make every patient feel welcome and right at home. She will greet you with a smile and see to it that each experience is a pleasant one.
Allison has a management background in the aesthetics industry, hospitality, and communication sales.
Outside of work, Allison loves spending time with her family and friends, travelling, and enjoying the outdoors.
---
Livia Braga, Office Lead
Livia has been with Parker Center for 2 years. She makes sure the office flow runs efficiently and effectively as the Office Lead. She holds a Master's degree in Hospitality and Hotel Management and brings her expertise in the hospitality industry. Her greatest joy is acting as an advocate for our patients. She works with our patients to make the insurance process smooth and efficient.
---
A Message From Dr. Parker
I had the privilege of receiving my post-medical school training at New York University Medical Center. During my three years of plastic surgery residency and fellowship, I was fortunate to have been taught cosmetic surgery by acknowledged masters in the field.

Rather than set up a New York City practice as many of my colleagues did, my family and I chose to move to Bergen County and bring my "Park Avenue Expertise" here.

Whatever your situation, whatever you are hoping for, you can expect my undivided attention. Together, my extraordinary team and I will develop a treatment plan tailored for you alone.

I look forward to meeting you and helping you achieve your goals. Please call my office for a consultation.

Paul M. Parker, M.D., F.A.C.S.
A Message From Our Staff
We believe so strongly in Dr. Paul M. Parker that we wanted to encourage you to meet with him if you are now considering plastic surgery. What sets Dr. Parker apart is his warmth, the way he reads people's needs, and the way he treats patients and staff alike.

We have had the pleasure of working with Dr. Parker in some cases up to 18 years. We choose him as our own cosmetic surgeon because, in our minds, his results are unsurpassed.

Over 20 years, he has become renowned in the community for providing individualized, natural-looking, and successful cosmetic surgery for the face, body, and breasts. He employs the most scientifically advanced methods and surgical skill. His work is true art.

The Staff at the Parker Center for Plastic Surgery
Learn More About Us
Paul M. Parker, M.D., FACS
Board-Certified Plastic Surgeon
Known for his surgical talent and caring personality, Dr. Parker has been serving the community for over 25 years. He has dedicated his practice to the education, safety, and comfort of his patients—making each one feel as important as family.