Parker Center for Plastic Surgery
122 East Ridgewood Ave
Paramus, NJ 07652
Phone: (201) 967-1212
Monday, Wednesday, Friday: 9 a.m.–5 p.m.
Tuesday, Thursday: 9:00 a.m.–7 p.m.
Saturday: 9 a.m.–2 p.m. (medical spa only)

Meet the Parker Center Team
At Parker Center for Plastic Surgery in Paramus, NJ, we follow the Integrated Team Approach regime from your first appointment to your last postoperative visit; we want you to feel right at home while providing a unique and enjoyable experience. In addition, we'll debrief you regarding all the available options, and Dr. Parker will provide a customized individual treatment plan.
We at Parker Center wholeheartedly invite you to a meet-and-greet with our patient care and operating room staff. Each staff member plays a vital role in ensuring your experience is safe, comfortable, and enjoyable.
---
Allison Checke, Front Desk Lead
Allison has been a part of the healthcare industry since 2013. Currently working at Parker Center with the industry's pioneers, she is the first point of contact for our patients while providing administrative support and superior customer service with a bright smile. With an attentive and professional demeanor, Allison strives to make every patient feel welcomed and right at home, ensuring their experience is a pleasant one.

Allison boasts an extensive managerial background in the aesthetics industry, hospitality, and sales communication. Apart from work, Allison loves spending time with her friends and family, traveling, and enjoying the nature outdoors.
---
Jessica Joi Everett, Front Desk Representative
Joi recently joined Parker Center's team as our front desk representative. Having been a part of the healthcare industry since 2015 and currently pursuing a degree in Nursing, Joi is committed to delivering excellent customer service as she swoons each patient with her positivity and benevolence. Her favorite part about working at Parker Center for Plastic Surgery has a supportive and caring team. Outside of work, she prioritizes spending time with her family.
---
"I want to thank you and your staff for making my procedure a very positive experience. Everyone in your office handles him or herself with professionalism and has a very kind and gentle manner. I am so thrilled with my results – you have given me back my confidence!"

Plastic Surgery Patient
---
Stacey Grimm, Digital Imaging Consultant and Aesthetician
Stacey, a graduate of the Artistic Academy who majored in aesthetics, and a Certified Medical Assistant from Berkeley College, has been a part of the skincare industry for over eight years. Having a knack for Digital Imaging, Stacey loves to help patients see the possible outcomes of their surgeries through imaging and sizing sessions. Also specializing in Coolsculpting, Evoke, and skincare regimens, Stacey enjoys assisting patients through their cosmetic journey.
---
Monserrat Ordaz, Billing Coordinator
Monserrat joined our team at Parker Center in 2018 as a Medical Assistant. The experience she has gained assisting Dr. Parker has proven invaluable when she coordinates care with our patients and insurance re-reimbursements. Monserrat is the voice of our patients and will work hard to persuade insurance companies to cover patient benefits. Along with her sweet demeanor and bright smile, she makes all the patients feel at ease, comfortable, and right at home. In addition, Monserrat is completing her degree in Medical Billing.
---
Melanie Garcia, Medical Assistant
Melanie, the newest addition to our team as a bilingual Medical Assistant, can effectively communicate with a broader patient base. Having an extensive background in Cardiovascular Sonography and currently pursuing her RN Degree, we are thrilled to have Melanie part of Parker Center's team. In addition, being the compassionate and kind person she is, Melanie loves spending time with her family, traveling, listening to music, and connecting with nature.
"Thank you for providing me with such wonderful care and attention prior to, and throughout my surgery. I was nervous about staying overnight and your staff put me at ease. You made me feel special, and I couldn't be more thrilled with the results!"

Plastic Surgery Patient
---
Christine DeFalco, Director of Nursing
Christine has been an integral member of the Dr. Parker's surgical team. Her skills and experience create an environment that is safe, up-to-date, and compliant with all state and federal rules and regulations. She has been a nurse for 13 years with a vast amount of management experience. Christine enjoys working in plastic surgery and the impact her team has on changing lives. She has often said, "Nurses have the power to make a difference in a person's life every day. It's what I love most about what I do."
---
Rosa Ordaz, Licensed Practical Nurse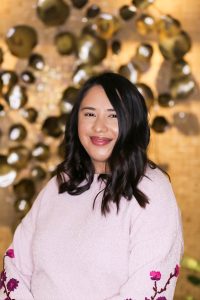 Rosa has been a part of Parker Center's team for nearly eight years working alongside Dr. Parker, and he often refers to Rosa as "My Right Hand." She can anticipate his needs in surgery, creating an excellent working environment for the whole team. As a Licensed Practical Nurse experienced in all aspects of nursing care, Rosa's primary role is assisting Dr. Parker in surgery. Boasting a calm personality, Rosa carefully addresses each patient's uneasiness when they enter the surgical suite, reassuring them of their doubts and concerns. Rosa is completing her degree as a Registered Nurse this year.
---
Pilar Shilad, Registered Nurse
Pilar had been a nurse for 11 years. She has a strong background in PACU nursing, with experience from Valley Hospital and ambulatory surgery. In addition, she has extensive training with plastic surgery patients. Pilar is a certified holistic nurse who has always been a firm believer in giving patients natural options to cope with conditions such as stress, anxiety, and nausea. She takes excellent care of our patients after surgery, creating a very calm and caring atmosphere to start the healing process. Pilar is ACLS, BLS, and PALS certified. She is also a certified GAPS consultant. Pilar enjoys the opportunity to heal the mind, soul, heart and body of our patients. Her knowledge and experience is invaluable to the Parker Center.
---
Anna Tonuzzi, Registered Nurse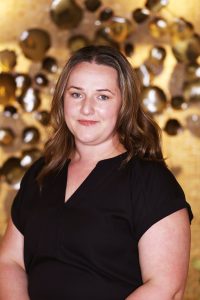 Anna has been a registered nurse for over 14 years, and she is a valuable member of the surgical team. Taking pride in being very detail-oriented, Anna goes above and beyond with duties, providing personalized and utmost professional care to all her patients. As the operating room nurse with ACLS and BLS certifications, she will safely oversee your care throughout your entire surgical procedure. Anna enjoys coming to work every day to make a difference in the lives of her patients. Her warm and fun personality will make anyone feel right at home.
---
Tatiana Morales, Surgical & Instrument Technician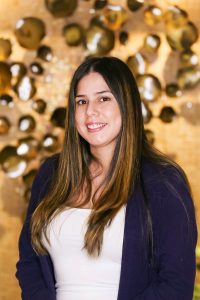 Tatiana joined Parker Center's team in July of 2019. Being a certified Sterile Processing Technician and boasting seven years of experience in all aspects of Regulations and Standards for surgical instrumentation, instrument decontamination, inspection, set assembly, and sterilization, you can always count on Tatiana to lend you a helping hand. Having worked in the healthcare industry for over nine years, Tatiana is highly passionate about her duties and is responsive to individual patient needs, preferences, and values. Tatiana is now slowly expanding her career by assisting Dr. Parker in and out of surgery.
---
Livia Braga, Patient Coordinator
Livia joined the Parker Center 5 years ago. She holds a master's degree in hospitality, and her education and skills show in her professionalism. Possessing a caring and calming personality, Livia ensures that each patient feels comfortable and secure. Coordinating all the different aspects of your surgical journey, Livia is sure to stand beside you at each step, from beginning to end, ensuring all of your needs are met. The Parker Center feels blessed to have Livia on the team. Her positivity and happy demeaner around the office is contagious.
---
A Message From Dr. Parker
I had the privilege of receiving my post-medical school training at New York University Medical Center. During my three years of plastic surgery residency and fellowship, I was fortunate to have been taught cosmetic surgery by acknowledged masters in the field.

Rather than set up a New York City practice as many of my colleagues did, my family and I chose to move to Bergen County and bring my "Park Avenue Expertise" here.

Whatever your situation, whatever you are hoping for, you can expect my undivided attention. Together, my extraordinary team and I will develop a treatment plan tailored for you alone.

I look forward to meeting you and helping you achieve your goals. Please call my office for a consultation.

Paul M. Parker, M.D., F.A.C.S.
A Message From Our Staff
We strongly believe in Dr. Paul M. Parker and his abilities, so much so that we encourage you to meet him if you are considering plastic surgery. What sets Dr. Parker apart is his warmth, the way he reads people's needs, and the way he treats patients and staff alike.

Some of us have had the pleasure of working with Dr. Parker for up to 18 years. We choose him as our own cosmetic surgeon because, well, his work speaks for itself.

Over the past 20 years, he has now become renowned in the community for providing individualized, natural-looking, and successful cosmetic surgery for the face, body, and breasts. State-of-the-art methods paired along with his near-perfect surgical skills, his work is no less than art.

The Staff at the Parker Center for Plastic Surgery
Learn More About Us
Paul M. Parker, M.D., FACS
Board-Certified Plastic Surgeon
Known for his surgical talent and caring personality, Dr. Parker has been serving the community for over 25 years. He has dedicated his practice to the education, safety, and comfort of his patients—making each one feel as important as family.