Parker Center for Plastic Surgery
122 East Ridgewood Ave
Paramus, NJ 07652
Phone: (201) 967-1212
Monday, Tuesday, Thursday, Friday: 9 a.m.–5 p.m.
Wednesday: 9:00 a.m.–7 p.m.
Saturday: 9 a.m.–2 p.m. (medical spa only)

Meet the Parker Center Team
At Parker Center for Plastic Surgery in Paramus, NJ, we follow the Integrated Team Approach regime from your first appointment to your last postoperative visit; we want you to feel right at home while providing a unique and enjoyable experience. In addition, we'll debrief you regarding all the available options, and Dr. Parker will provide a customized individual treatment plan.
We at Parker Center wholeheartedly invite you to a meet-and-greet with our patient care and operating room staff. Each staff member plays a vital role in ensuring your experience is safe, comfortable, and enjoyable.
---
Allison Checke, Patient Concierge Coordinator
Allison has worked in the aesthetics industry since 2013. Currently working at Parker Center with the industry's pioneers, she plays a key role in managing each patient's appointment journey. She is our provider-patient liaison and loves educating our patients on all of our services. Her outstanding customer service and enthusiasm provide a higher level of a more personalized approach to sales, support, and service. With an attentive and professional demeanor, Allison strives to make every patient feel welcomed and right at home, ensuring their experience is an outstanding one.
Allison boasts an extensive managerial background in the aesthetics industry, hospitality, and sales communication. Apart from work, Allison loves spending time with her family and friends, traveling, and enjoying nature outdoors.

"I want to thank you and your staff for making my procedure a very positive experience. Everyone in your office handles him or herself with professionalism and has a very kind and gentle manner. I am so thrilled with my results – you have given me back my confidence!"

Plastic Surgery Patient
Melanie Garcia, Clinical Health Professional
We are thrilled and excited to have Melanie as part of our clinical staff. As a bilingual member of our team, she has the ability to effectively communicate with a wider patient base. Melanie provides exceptional clinical and administrative support for all of our pre- and postoperative patients. You will often see her stepping in to help many of her colleagues and assist Dr. Parker whenever needed.
She has a background in cardiovascular studies and is continuing her education to further her degree with a focus on aesthetics and the cosmetic surgical industry. She is thrilled to be a part of the Parker Center team and loves to ensure a positive experience for all of our patients.
Melanie is always compassionate and kind. She loves spending time with her beautiful family and dog, traveling, listening to music, and being outdoors.
"Thank you for providing me with such wonderful care and attention prior to, and throughout my surgery. I was nervous about staying overnight and your staff put me at ease. You made me feel special, and I couldn't be more thrilled with the results!"

Plastic Surgery Patient
Christine DeFalco, Director of Nursing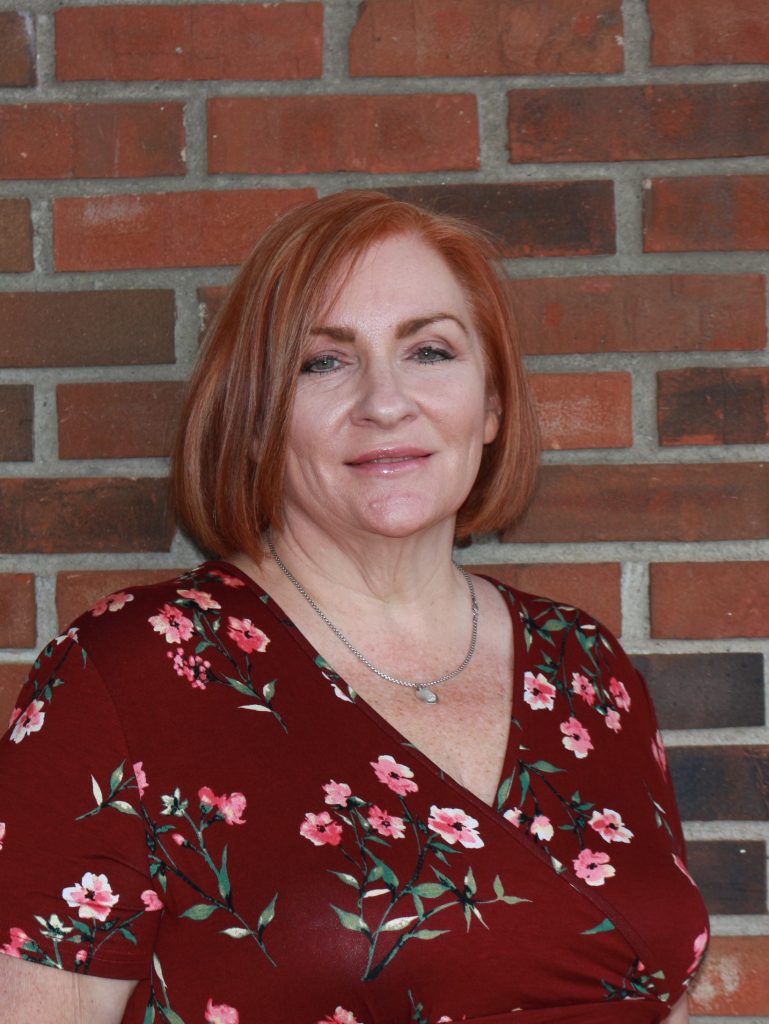 Christine has been an integral member of the Dr. Parker's surgical team. Her skills and experience create an environment that is safe, up-to-date, and compliant with all state and federal rules and regulations. She has been a nurse for 13 years with a vast amount of management experience. Christine enjoys working in plastic surgery and the impact her team has on changing lives. She has often said, "Nurses have the power to make a difference in a person's life every day. It's what I love most about what I do."
---
Rosa Ordaz, Licensed Practical Nurse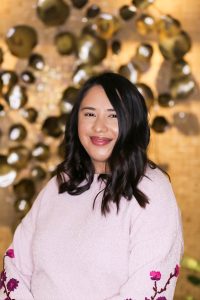 Rosa has been a part of Parker Center's team for nearly eight years working alongside Dr. Parker, and he often refers to Rosa as "My Right Hand." She can anticipate his needs in surgery, creating an excellent working environment for the whole team. As a Licensed Practical Nurse experienced in all aspects of nursing care, Rosa's primary role is assisting Dr. Parker in surgery. Boasting a calm personality, Rosa carefully addresses each patient's uneasiness when they enter the surgical suite, reassuring them of their doubts and concerns. Rosa is completing her degree as a Registered Nurse this year.
---
Pilar Shilad, Registered Nurse
Pilar had been a nurse for 11 years. She has a strong background in PACU nursing, with experience from Valley Hospital and ambulatory surgery. In addition, she has extensive training with plastic surgery patients. Pilar is a certified holistic nurse who has always been a firm believer in giving patients natural options to cope with conditions such as stress, anxiety, and nausea. She takes excellent care of our patients after surgery, creating a very calm and caring atmosphere to start the healing process. Pilar is ACLS, BLS, and PALS certified. She is also a certified GAPS consultant. Pilar enjoys the opportunity to heal the mind, soul, heart and body of our patients. Her knowledge and experience is invaluable to the Parker Center.
---
Anna Tonuzzi, Registered Nurse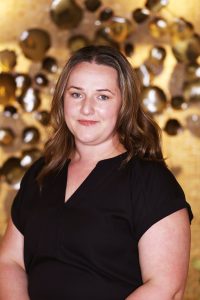 Anna has been a registered nurse for over 14 years, and she is a valuable member of the surgical team. Taking pride in being very detail-oriented, Anna goes above and beyond with duties, providing personalized and utmost professional care to all her patients. As the operating room nurse with ACLS and BLS certifications, she will safely oversee your care throughout your entire surgical procedure. Anna enjoys coming to work every day to make a difference in the lives of her patients. Her warm and fun personality will make anyone feel right at home.
---
Tatiana Morales, Surgical & Instrument Technician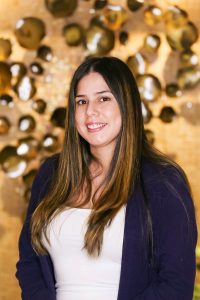 Tatiana joined Parker Center's team in July of 2019. Being a certified Sterile Processing Technician and boasting seven years of experience in all aspects of Regulations and Standards for surgical instrumentation, instrument decontamination, inspection, set assembly, and sterilization, you can always count on Tatiana to lend you a helping hand. Having worked in the healthcare industry for over nine years, Tatiana is highly passionate about her duties and is responsive to individual patient needs, preferences, and values. Tatiana is now slowly expanding her career by assisting Dr. Parker in and out of surgery.
---
Angela Parisi, RN, MSN, FNP-C
Angela has been a Registered Nurse for 37 years, and part of the Parker Center team for 31 years. Angela began working with the Parker Center as an operating and PACU nurse. She became the Director of Nursing and elevated the credentials of the onsite surgery center to become Medicare Certified and licensed by the State of New Jersey. Angela holds certifications in fillers and botox for over 12 years, and she has built a loyal clientele of patients. She holds a Masters Degree in Family Nurse Practitioner.
---
Jennifer Catanzaro, R.N., Nurse Injector
Jennifer has recently joined Parker Center's team as Registered Nurse. She has been working in the medical industry for over twenty years. Holding two bachelor's degrees, one in nursing from Rutgers University and the other in behavioral neuroscience from Fairleigh Dickinson University, Jennifer has worked in the intensive care unit, taking good care of critical neurosurgical patients. Always having a passion for medical aesthetics, Jennifer cherishes every opportunity to help her patients feel and look their very best.
---
Stacey Zinicola, Medical Esthetician
Stacey, a graduate of the Artistic Academy and a CMA from Berkeley College, has been part of the skincare industry for 10 years. Since she started with Parker Center, she has become a ZO Skin Health Expert and Skinceuticals Master Aesthetician. She specializes in Hydrafacials®, microneedling, chemical peels and Broadband Light (BBL®) therapy for acne and anti-aging.
Having a knack for digital imaging, Stacey helps patients see possible outcomes of their surgeries through imaging and sizing sessions. She loves to help patients feel comfortable from their initial consultation through their post-op recovery.
---
Amy Starr Lennox, Licensed Aesthetician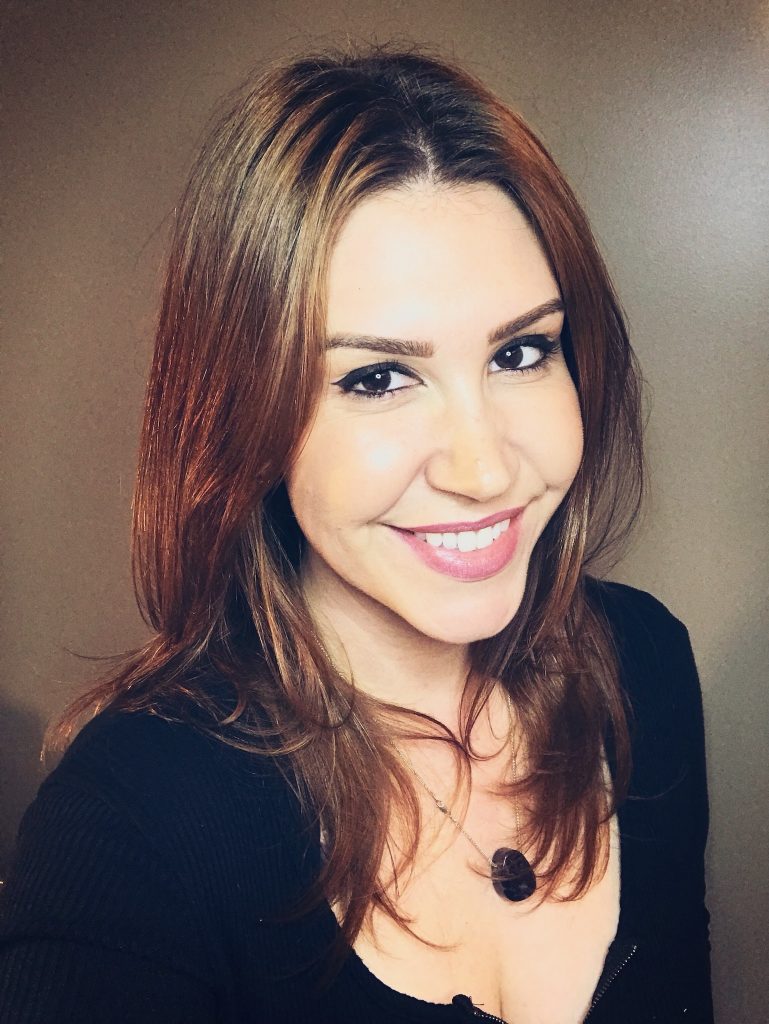 Amy has over 20 years of experience in the Beauty Industry. Knowing from a young age that she wanted to pursue a career in Aesthetics, Amy obtained her cosmetology and skincare license by the time she graduated high school. Amy specializes in Brow and Lashes, with 16 years specifically in a Brow Studio. She has received proper training from top professionals in Eyebrow Shaping. By using precise measurements and implementing brow guides, she achieves the perfect brow shape that suits the face shape and desired look. Additionally, Amy offers services such as Lash and Brow Lamination, as well as Brow Henna. She uses high-quality products that help maintain the integrity of the hair, strengthen hair, and are vegan-friendly, ensuring long-lasting results. Amy takes great pride in her work, and the gratitude expressed by her clients keeps her thriving.
---
Gina Romeo, Office Manager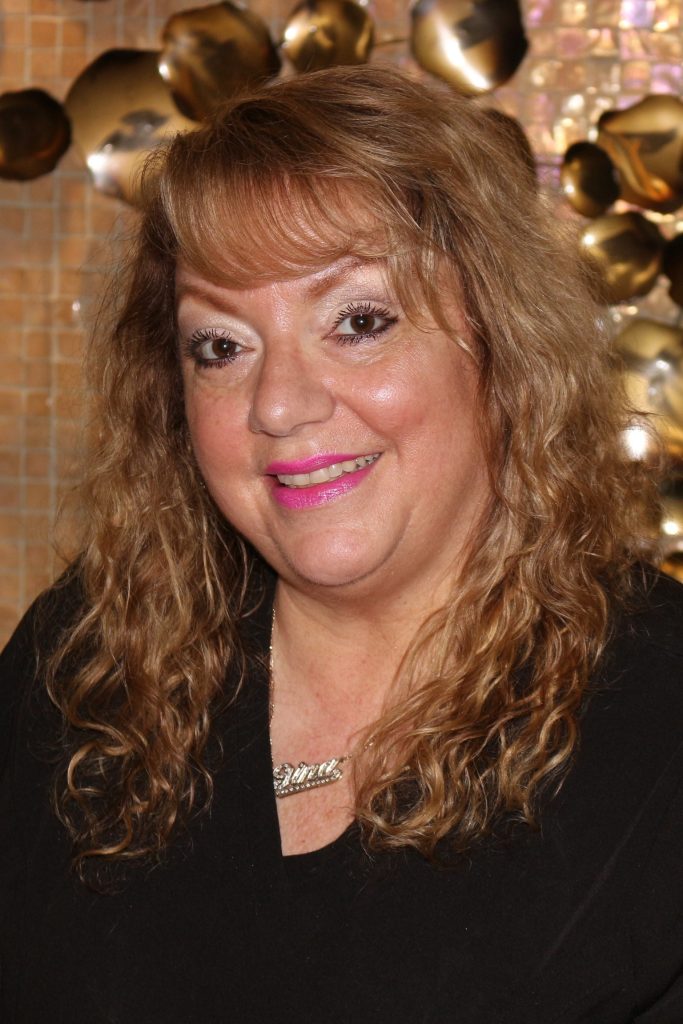 Gina is a highly experienced office administrator with 25 years of management expertise. She takes pride in providing exceptional customer service and is a great communicator – her kind personality has earned her admiration among colleagues and patients. Always prepared to go the extra mile, Gina believes strongly in creating a positive patient experience. In addition to her professional accomplishments, she also loves spending quality time with friends and family. Gina's team-player approach to projects makes her an invaluable asset wherever she goes!
---
Patricia Bookstaver, Massage Therapist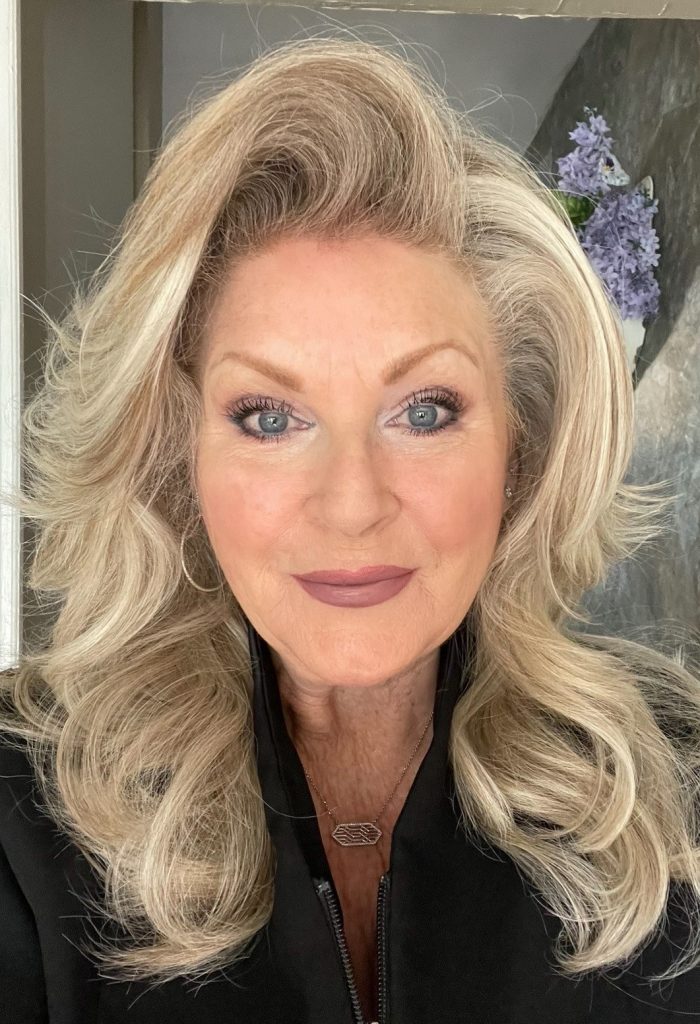 Patty, a New Jersey School of Massage graduate, received her certification in shiatsu boasts over 30 years of experience in her field. Further pursuing her education, she now possesses expertise in the following massage therapy regions; prenatal massage, Swedish massage, therapeutic & deep tissue massages, reflexology, Lomilomi, migraine headache, cancer massage, lymphatic drainage, Reiki I & II, hot stone massage, and several other body treatments. Patty is passionate about her work and sensitive to the needs of her clients.
---
Phyllis DeLucia-Trefurt, Patient Care Coordinator
Phyllis started at the Parker Center in May 2022. Phyllis is the ultimate sales professional, and we are thrilled that she joined our team! She is our liaison for all of our surgical patients and closely monitors our patients' progress, from the initial consultation to the postoperative stage. Phyllis has 32 years of experience in the aesthetics industry and cosmetic surgery field. Her strong technical background in cosmetic surgical sales and her outgoing and warm personality will make you feel confident in choosing our office for all your cosmetic surgical needs.
Phyllis is the founder of a not-for-profit foundation for adults with autism. In her spare time, you can find her volunteering at The Hudson Valley Humane Society, where she adopted her precious cats, Gracie and Felix. She loves spending time with her husband and watching his band perform, along with cooking and home renovation projects.
---
Cris Amato, Nurse Practitioner
Cris is a board-certified nurse practitioner who specializes in Integrative and Functional medicine. She received her degree in nursing from Rutgers University and started her career working in an inner-city trauma center. Her experience working with acute and critically ill individuals gave her firsthand knowledge of how untreated and poorly managed illnesses can wreak havoc on the body.
She brings a wealth of diversified knowledge in medicine and nutrition with a current focus on helping people get to the root of their illnesses. She is well-versed in regenerative medicine, functional medicine, acute care and critical care medicine, nutrition, and recently aesthetics. Cris is currently working with individuals who want better answers to their ailments and want to take their health to the next level. In her off time, she enjoys exercising, cooking, reading, and listening to podcasts.
---
Mohammed Abuali, Front Desk Representative
Once you arrive at The Parker Center, you will be greeted by Mohammed. He is patient focused and will welcome you with his infectious laugh. Mohammed is currently a student pursuing a degree in health sciences. While The Parker Center is the beginning of his experience in the medical field, he has always had a passion for healthcare. His grandmother has always been a big motivator when it comes to pursuing this career. Mohammed is an integral part of the team.
---
Shoshanna Yathyra Portilla, Licensed Massage Therapist
She became licensed in 2014 after attending the Hackensack Academy of Massage Therapy. She Joined the Parker Center Team in September 2022 and enjoys the opportunity to assist Dr. Parkers' patients in their post-op recovery period with Manual Lymphatic Drainage modalities. She finds working with the Parker Surgical team a pleasure. She is an active member of the American Massage Therapy Association and a graduate of Bergen Community College. She is also involved in Operation Sisterhood, a military female group as she is also an Air Force Veteran. In her spare time, she finds great joy in spending it with her children as they  keep her up to speed with the times.
---
A Message From Dr. Parker
I had the privilege of receiving my post-medical school training at New York University Medical Center. During my three years of plastic surgery residency and fellowship, I was fortunate to have been taught cosmetic surgery by acknowledged masters in the field.

Rather than set up a New York City practice as many of my colleagues did, my family and I chose to move to Bergen County and bring my "Park Avenue Expertise" here.

Whatever your situation, whatever you are hoping for, you can expect my undivided attention. Together, my extraordinary team and I will develop a treatment plan tailored for you alone.

I look forward to meeting you and helping you achieve your goals. Please call my office for a consultation.

Paul M. Parker, M.D., F.A.C.S.
A Message From Our Staff
We strongly believe in Dr. Paul M. Parker and his abilities, so much so that we encourage you to meet him if you are considering plastic surgery. What sets Dr. Parker apart is his warmth, the way he reads people's needs, and the way he treats patients and staff alike.

Some of us have had the pleasure of working with Dr. Parker for up to 18 years. We choose him as our own cosmetic surgeon because, well, his work speaks for itself.

Over the past 20 years, he has now become renowned in the community for providing individualized, natural-looking, and successful cosmetic surgery for the face, body, and breasts. State-of-the-art methods paired along with his near-perfect surgical skills, his work is no less than art.

The Staff at the Parker Center for Plastic Surgery
Learn More About Us
Paul M. Parker, M.D., FACS
Board-Certified Plastic Surgeon
Known for his surgical talent and caring personality, Dr. Parker has been serving the community for over 25 years. He has dedicated his practice to the education, safety, and comfort of his patients—making each one feel as important as family.