Rhinoplasty is a surprisingly versatile procedure that can help correct a number of concerns, from nasal asymmetry to breathing difficulties. In this blog post, you will find just a handful of the improvements that Dr. Parker can make to the nose, using before and after pictures of his actual rhinoplasty patients in Paramus, NJ.
What can rhinoplasty fix? Click on any of the improvements listed below to learn and see more.
Straighten a crooked nose
This occurs when your nasal bones and/ or septum are not located in the middle of your face. It can happen after trauma or inherited as a family trait. Treatment includes straightening the crooked nasal septum and nasal bones.
Before & After Surgery to Straighten the Nose*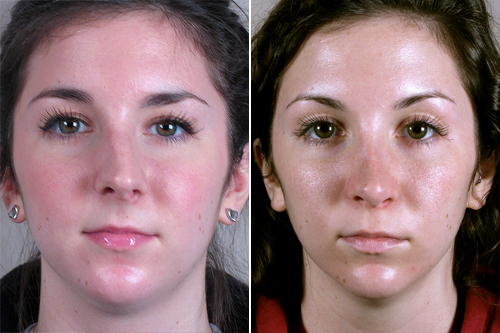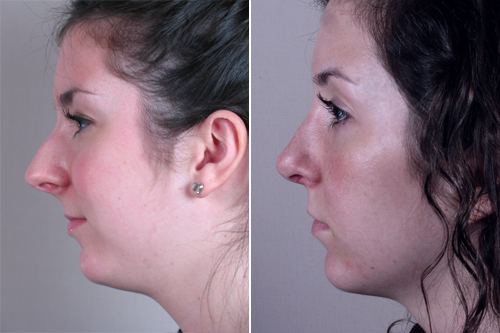 Reduce excessive nasal tip projection
Nasal tip projection is the distance your nasal tip protrudes from your face. If your tip projection is too large, your nose will look too big. This is an inherited problem. Treatment includes precisely setting back the cartilage in the nasal tip through an open rhinoplasty approach.
Before & After Surgery to Reduce Nasal Tip Projection*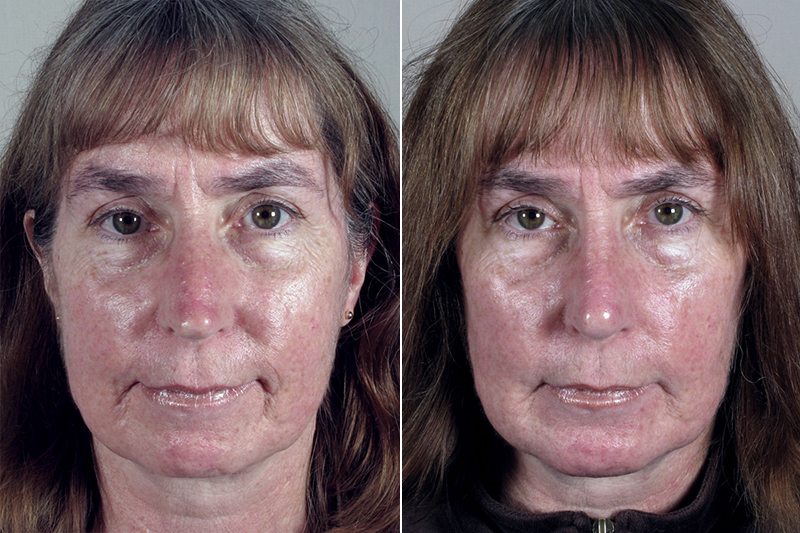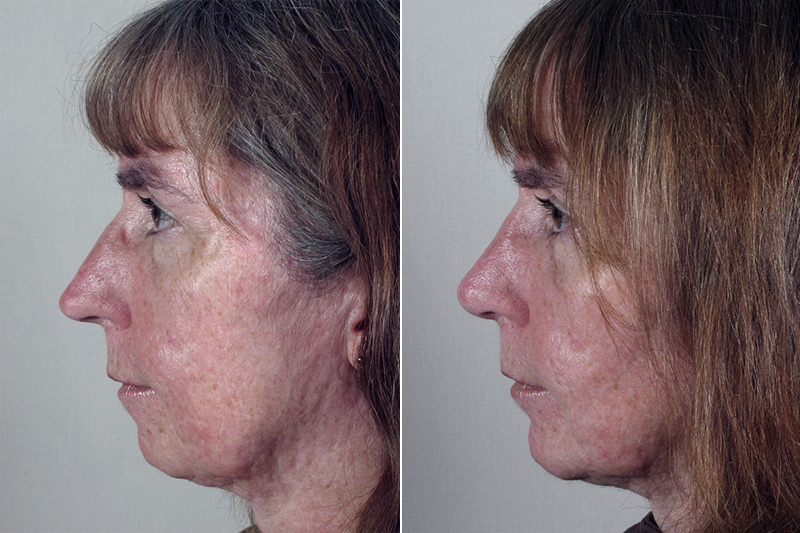 Refine or reduce a bulbous nasal tip
The tip of your nose may be too rounded, too bulbous or too broad; this results when the cartilage in the tip of the nose is overly large and separated farther than it should be. Treatment includes removing the excess cartilage and shaping the remaining tip cartilage with sutures under direct vision using an open rhinoplasty approach.
Before & After Surgery to Refine Bulbous Tip*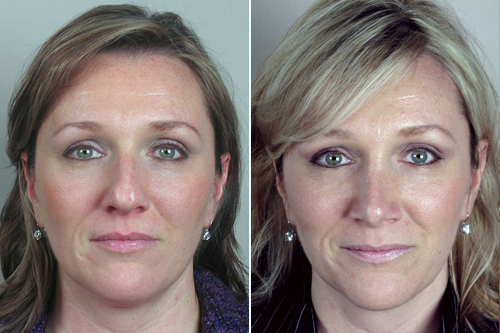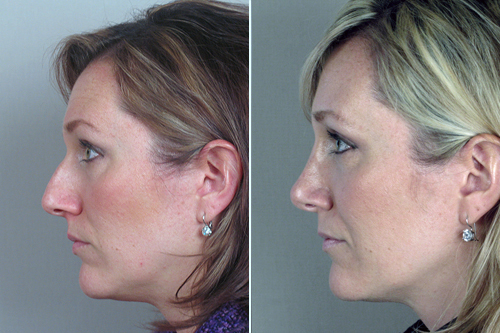 Correct nasal tip asymmetry
Your nasal tip may look different from one side to the other. This almost is usually congenital but may occur after trauma or prior rhinoplasty. Treatment involves an open rhinoplasty to shape the tip cartilage under direct vision with sutures so they now appear symmetric.
Before & After Surgery to Correct Nasal Tip Asymmetry*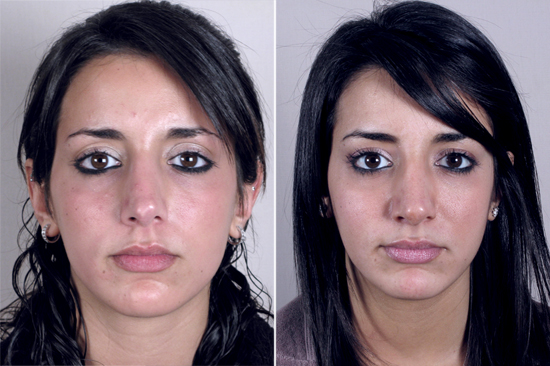 Reduce width of the nose
If you think your nose looks good in profile but don't like the thickness or the excessive width of your nose, you may wish to have that corrected. Treatment involves an open rhinoplasty. You can learn more about narrowing the nose from Healthline.
Before & After Surgery to Reshape a Wide Nose*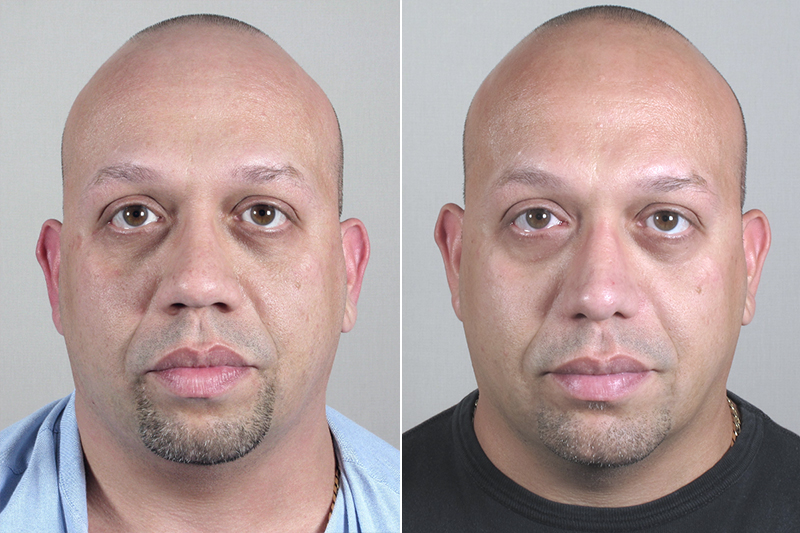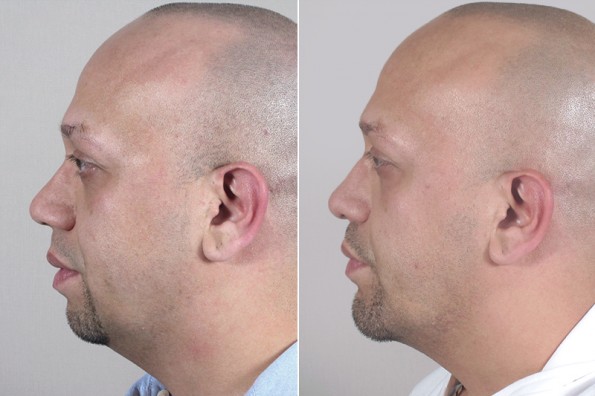 Improve a nose that's too large for your face
Some noses are just too large and out of proportion to the face in multiple respects. Very large noses can be reduced to a moderate size—but not to a very small size.
Before & After Surgery to Correct a Nose that is Too Large*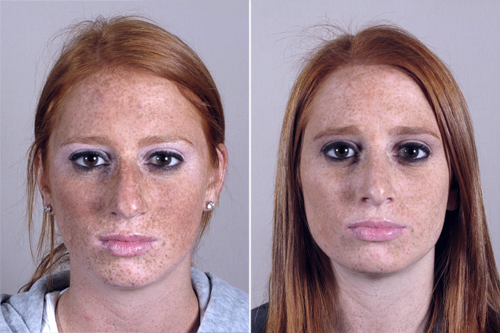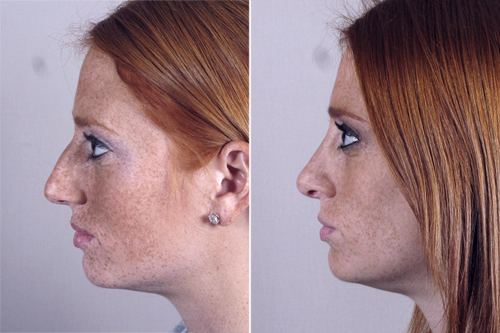 Reduce the length of the nose
If you have an excessively long nose, you probably inherited it as a family trait. This problem can be corrected using an open rhinoplasty. The excessively long tip cartilage is shortened and lifted with sutures into a more pleasing length and appearance.
Before & After Surgery to Correct a Nose that is Too Long*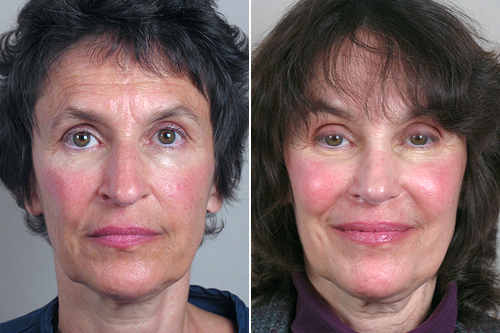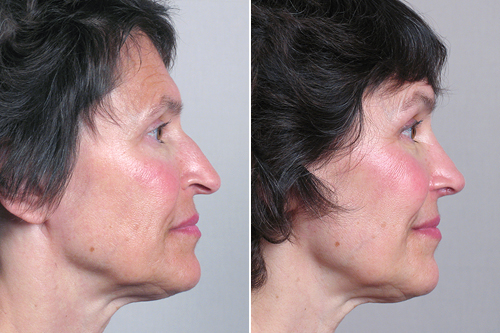 Correct a nasal bump
A nasal bump can be an inherited trait or develop after an injury. It is caused by overdevelopment of bone and cartilage, if inherited, or by the deposit of scar tissue over this area following trauma. Either way, treatment involves removing the excess bone, cartilage and/ or scar tissue until the profile is smooth.
Before & After Surgery to Straighten a Bump*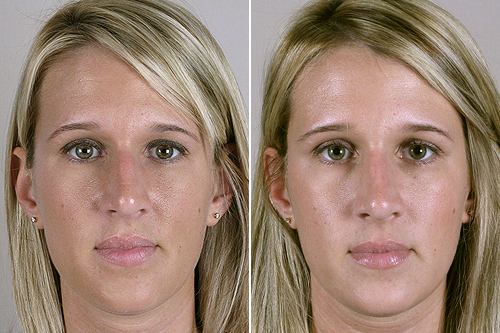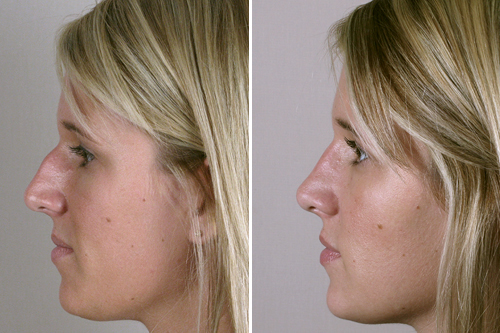 Many of our patients are so thrilled to reduce their nose bumps that they choose to tell their stories in some of our related blog posts. You can read about patient Annemarie's experience with rhinoplasty to learn about her journey.
Secondary rhinoplasty: revise poor nose job results
Patients may be disappointed with their results after an initial rhinoplasty. If it is something that the first surgeon cannot repair, these patients are often referred to Dr. Parker because of his extensive training and experience with secondary rhinoplasty procedures. He will almost always perform an open rhinoplasty because it affords him direct vision to correct abnormalities of the bone and cartilage.
Before & After Secondary Rhinoplasty*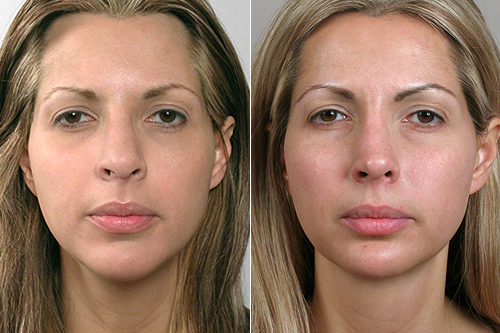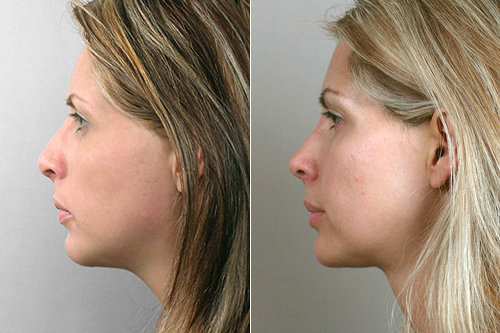 Want to see more rhinoplasty before and after pictures? Browse through our photo gallery.
If you're ready to talk with Dr. Parker about ways he can address your nose concerns, contact our office online or call us at (201) 967-1212 to schedule an appointment.