Despite Their Differences, Liposuction Works for Women and Men at the Parker Center for Plastic Surgery
In New Jersey, liposuction is one of the most popular procedures among men and women. At the Parker Center, Dr. Paul M. Parker understands and addresses the differences in men and women to give them the best results.
Paramus, NJ (Vocus/PRWEB ) August 25, 2009 — Men and women are different- physically and emotionally. For cosmetic surgery in New Jersey, liposuction is one of the procedures that are affected by gender- not adversely; it just makes some things different.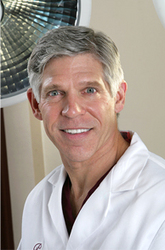 One of the key differences in men and women is why fat accumulates and where it tends to settle. One of the key places women carry their fat is the inner and outer thighs. "Female marathon runners can have pooches on their thighs despite minimal body fat elsewhere," says Dr. Parker. "An important distinction between men and women is that where a woman accumulates fat is hormonally directed."
The most popular treatment areas for women are abdomen, hips, inner and outer thighs, knees, neck and arms. These are the most commonly affected areas as a result of the hormonal changes occurring from childbirth and menopause. These hormonally-induced fat pockets also tend to be the ones that won't respond to diet and exercise.
Liposuction for men New Jersey usually treats the abdomen, flanks aka love handles, breasts and neck. However, this brings up another difference among the sexes. Dr. Parker says that men often come in wanting to shape their abdominals into six-pack abs. If the excess fat lies between the skin and abdominal cavity in men, as it always does in women, liposuction and abdominal shaping can be successfully performed. If the excess fat lies within the abdominal cavity, as it will in men approximately 25% of the time, it cannot be removed through liposuction. Dr. Parker says, "Weight loss is the only way to get rid of this type of fat."
Fat in women may be a bit softer, though both genders have areas where the fat is denser than other areas. For instance, breast reduction for men New Jersey greatly benefits from the specific technique Dr. Parker uses because male breast fat is dense.
He uses the VASER ultrasonic liposuction system. New Jersey men seeking help for gynecomastia respond very well to this treatment because of the denser breast tissue. The cannula tip emits a wave of ultrasonic energy which emulsifies the fat making it easy to remove, even through thicker tissue.

"The power of ultrasonic energy can get around the fibrous tissue that is making it as dense as it is," says Dr. Parker. "There are bands that run through the fat and make it harder to get to with traditional liposuction." Another benefit of this system is that it decreases trauma to the treatment area which means less swelling, bleeding and overall pain. All treatment areas in men or women respond well to the VASER technique and it is usually employed in most patients undergoing liposuction at the Parker Center today.

Both men and women want to look and feel better about themselves. While it is still primarily a female-dominated procedure, the number of men seeking liposuction is gradually increasing. Dr. Parker acknowledges a "slight uptick over the years" of men coming in for cosmetic surgery in New Jersey. "Between 12 and 15% of my liposuction patients are men."
Everyone wants the best body possible and liposuction can help them achieve that. Dr. Parker notes that both genders have similar reactions to their procedure. "It increases the patient's self-esteem, reduces their self-consciousness, and greatly improves their appearance, allowing them to look younger and feel healthier."
Normally, liposuction by itself can be done under mild sedation unless the patient wants something more. "We analyze the situation and determine the best and safest route to take when it comes to anesthesia," says Dr. Parker. Both genders may combine liposuction with other procedures to enhance the results. If multiple procedures are performed, appropriate safety precautions are taken because the patient is receiving anesthesia for a longer period of time.
Though there are several differences in the sexes when it comes to liposuction, Dr. Parker has achieved successful results by following several important principles. "Firstly, whether you operate on a man or a woman, you have to listen to the patient's concerns. Secondly, we perform a good physical examination in order to determine that the patient is a good candidate for liposuction—sometimes alternative procedures are better for the patient. Thirdly, we communicate an operative plan to the patient using computer imaging to show them how they should look after liposuction and show them representative before and after pictures of other patients who have undergone similar procedures. Finally, our very experienced and nurturing nursing staff meets with the patient for a thorough pre-op education session to prepare the patient for the procedure and the recovery process", explains Dr. Parker.
At the Parker Center for Plastic Surgery in New Jersey, liposuction and other procedures are performed in Surgiplex, LLC, a fully accredited, state-of-the-art ambulatory surgical facility. Dr. Parker is board certified by the American Board of Plastic Surgery and a member of the American Society for Aesthetic Plastic Surgeons, an exclusive group whose members have dedicated most of their surgical practice to cosmetic, or aesthetic surgery. Dr. Parker has been awarded the distinction of one of America's "Top Doctors" by his peers because of his tireless dedication to giving his patient's the best results possible. Performing liposuction and other procedures safely in Surgiplex, LLC is of the utmost importance to Dr. Parker and his support staff .He has worked with the same group of board-certified anesthesiologists for the past twenty-years. His OR staff of registered nurses and surgical technicians are highly trained and experienced as well. All of this contributes to a safe and pleasant experience for both male and female patients undergoing liposuction at the Parker Center.