Male Patients Seek Natural-looking Results in Breast Reduction with the Advanced Techniques of Dr. Paul M. Parker at The Parker Center for Plastic Surgery
At the Parker Center for Plastic Surgery, board certified plastic surgeon, Dr. Paul M. Parker, enjoys the uplifting effect his natural-looking results have on his male breast reduction, New Jersey, patients, both from a physical and emotional standpoint.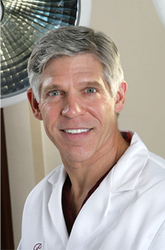 Plastic Surgeon Parker Center
New Jersey (Vocus/PRWEB ) July 15, 2009 — While many may think that cosmetic surgery is primarily for women, there is a growing trend in procedures that are tailored toward men. In particular, male breast reduction New Jersey is a common procedure and, according to the American Society of Plastic Surgeons, it is one of the five most common male procedures performed across the country.
Between 40 and 60% of all young men develop gynecomastia or enlarged breasts. "Classic presentation of gynecomastia occurs as boys are entering puberty and their hormones are changing. It is common for 11, 12 and 13 year old boys to experience some enlargement in the chest area," says Dr. Paul M. Parker, New Jersey plastic surgeon and founder of The Parker Center for Plastic Surgery. "It may simply go away, but if it hasn't corrected itself within a year or two, I recommend surgery as a solution when the patient is ready."
While gynecomastia is largely caused by genetics and hormonal changes, weight gain and medications can also cause this condition. Because it occurs at such an early age when it is hormonal, a majority of the patients seeking cosmetic surgery for men are young men and older teens. According to the 2008 ASPS statistics, of the almost 18,000 men having breast reduction surgery, over 14,000 of them are between the ages of 13 and 19.
While Dr. Parker sees a lot of younger patients, he also helps older men who have put off seeking help. For male breast reduction, New Jersey residents of all ages have the expertise and advanced techniques offered at the Parker Center at their disposal. Dr. Parker uses the VASER ultrasonic assisted liposuction technique to remove the excess fatty tissue and breast tissue which have caused the breasts to appear more feminine.
The VASER system uses a 3.0mm wide cannula with a bullet-shaped tip. A small incision is all that is necessary for insertion of this cannula, making this a virtually scar less procedure. The emission of heat and energy from the VASER tip emulsifies the fat and even breast tissue atraumatically, making it very easy to then remove with evacuation liposuction cannulas. This translates to reduced swelling and bruising with a faster and minimally-painful recovery.
"Removal of excess skin or lifting of the breast is performed very infrequently. The inherent elasticity of the skin in most men along with skin contraction stimulated by the VASER system allows the breast skin to conform to the masculine shape sculpted by Dr. Parker during the procedure. In these very unusual cases when the skin does not contract sufficiently, a lift can be performed as a secondary, more minor procedure six to twelve months later," says Dr. Parker.
Recovery from VASER ultrasonic assisted liposuction New Jersey is less complicated than traditional liposuction methods. Patients are discharged from Dr. Parker's onsite fully-certified ambulatory facility usually within an hour after surgery is completed. They experience soreness (like a strenuous "pect" exercise workout), shower the day after surgery, return to work within a few days, and the gym 7-10 days later.
Dr. Parker credits his Rapid Recovery Program that is in place at his facility for the ease of recovery. A combination of his state of the art surgical technique, short-acting anesthetic agents which exit the system quickly, use of manual lymphatic drainage massage performed several days after surgery all work together to speed the recovery of his patients.
The best part of Dr. Parker's job comes after the surgery. "Gynecomastia causes great psychological trauma to the young boys and the men who have suffer from it. They have gone through life swimming with their t-shirts on and avoiding the showers during gym class and who knows what kind of hurtful names their peers have come up with," says Dr. Parker.
"These guys just want to be like 'one of the guys.' They want to feel like men and their feminine breasts have been holding them back," says Dr. Parker. "The smiles on their faces and the new found self confidence is so rewarding. The transformation in their attitude and confidence that occurs is remarkable."
Dr. Paul M. Parker provides more information about male breast reduction, New Jersey and about other cosmetic procedures for men.
About Dr. Paul M. Parker:
Dr. Paul M. Parker is a graduate of George Washington University of Medicine in Washington, DC, where he was the recipient of the distinguished CV Mosby Award of Excellence.
He completed residencies in both General Surgery and Plastic Surgery at New York University Medical Center, where he received the Theodore Barnett Award for Excellence in Teaching. He also completed a fellowship in Microsurgery at New York University Medical Center's Institute of Reconstructive Plastic Surgery with heavy emphasis on innovative methods of breast surgery and breast reconstruction.
Dr. Parker is certified by the American Board of Plastic Surgery and is a Fellow of the American College of Surgeons and an active member of the American Society of Plastic Surgeons, the American Society for Aesthetic Plastic Surgery, the Northeastern Society of Plastic Surgeons, the American Society for Laser Medicine and Surgery, and the New Jersey Society of Plastic Surgeons.
Consumer's Research Council of America has selected him as one of the top surgeons in his field, and Castle Connolly named him one of "America's Top Doctors."
Additional Press Releases