New Jersey Plastic Surgeon
New Jersey Plastic Surgeon, Dr. Paul M. Parker, Encourages Self Screening for Skin Cancer Prevention
The most common type of cancer in the United States, skin cancer, is also one of the most treatable if caught early. Dr. Paul M. Parker, a board certified New Jersey plastic surgeon and member of the American Society for Plastic Surgery (ASPS) offers ways to screen and detect potential problem spots.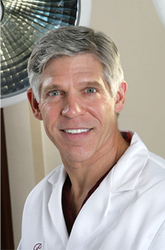 Dr. Parker is a plastic surgeon certified by the American Board of Plastic Surgery.
Paramus, NJ (Vocus/PRWEB) June 24, 2009 — As mid summer approaches, it isn't only beach goers who are in danger of exposing themselves to harmful UV rays- golfers, runners, and anyone involved in outside activities are at risk. One in 5 Americans will develop skin cancer in the course of their lifetime, according to skincancer.org.
"Its an epidemic for those who are often outside. These people need to be mindful of the importance of skin protection," says Dr. Paul M. Parker of the Parker Center for Plastic Surgery. According to the Skin Cancer Foundation there are more cases of skin cancer annually then breast, prostate, lung and colon combined.
Early diagnosis of skin cancer is key to obtaining curative treatment, says Dr. Paul M. Parker, New Jersey plastic surgeon. Further, he advises, "Screen yourself for potentially dangerous changes in the moles on your skin, being mindful of the ABCD's of detection".
The ABCD's of detection are vital to self-examination and should be done as a regular routine. The American Melanoma Foundation defines the ABCD's as asymmetry, border irregularity, color variation and diameter. Watching out for these can alert you as to what changes or developments should prompt an examination by your doctor.
– Asymmetry: One half is different than the other half.
– Border irregularity: The edges are notched, uneven, or blurred.
– Color variation: The color is uneven. Shades of brown, tan, and black are present.
– Diameter: Diameter is greater than 6 millimeters.
Other Warning Signs:
The appearance of a new bump or nodule
Color spreads into surrounding skin
Redness or swelling beyond the mole
Pain
Tenderness
Itching
Bleeding
Oozing
Scaly Appearance
At the Parker Center in Paramus, NJ, patients are given a careful history and physical examination if skin lesions are detected. "Early detection of skin cancers such as basal cell, squamous cell and malignant melanomas allows for curative surgical removal", says Dr. Paul M. Parker. "Skin cancer is not very responsive to chemotherapy or radiation therapy, so surgery is the most effective treatment. The earlier it's performed, the higher likelihood to obtain long term cure and prevent re-currence of the cancer. The Parker Center offers cutting edge procedures for all types of lesions including benign, precancerous, and malignant.
For those concerned about skin lesions, skin cancer, and skin care, New Jersey, Doctor, Paul Parker offers prevention tips, and other procedure information can be found on the Parker Center website at https://www.parkercenter.net.
About Dr. Paul M. Parker:
New Jersey plastic surgeon, Dr. Paul M. Parker, is a graduate of George Washington University of Medicine in Washington, DC, where he was the recipient of the distinguished CV Mosby Award of Excellence.
He completed residencies in both General Surgery and Plastic Surgery at New York University Medical Center, where he received the Theodore Barnett Award for Excellence in Teaching. He also completed a fellowship in Microsurgery at New York University Medical Center's Institute of Reconstructive Plastic Surgery with heavy emphasis on innovative methods of breast surgery and breast reconstruction.
Dr. Parker is certified by the American Board of Plastic Surgery and is a Fellow of the American College of Surgeons and an active member of the American Society of Plastic Surgeons, the American Society for Aesthetic Plastic Surgery, the Northeastern Society of Plastic Surgeons, the American Society for Laser Medicine and Surgery, and the New Jersey Society of Plastic Surgeons.
Consumer's Research Council of America has selected him as one of the top surgeons in his field, and Castle Connolly named him one of "America's Top Doctors."
Additional Press Releases