Parker Center for Plastic Surgery
122 East Ridgewood Ave
Paramus, NJ 07652
Phone: (201) 967-1212
Monday, Wednesday, Friday: 9 a.m.–5 p.m.
Tuesday, Thursday: 9:00 a.m.–7 p.m.
Saturday: 9 a.m.–2 p.m. (medical spa only)

Case #748
*Keep in mind that each patient is unique and your results may vary.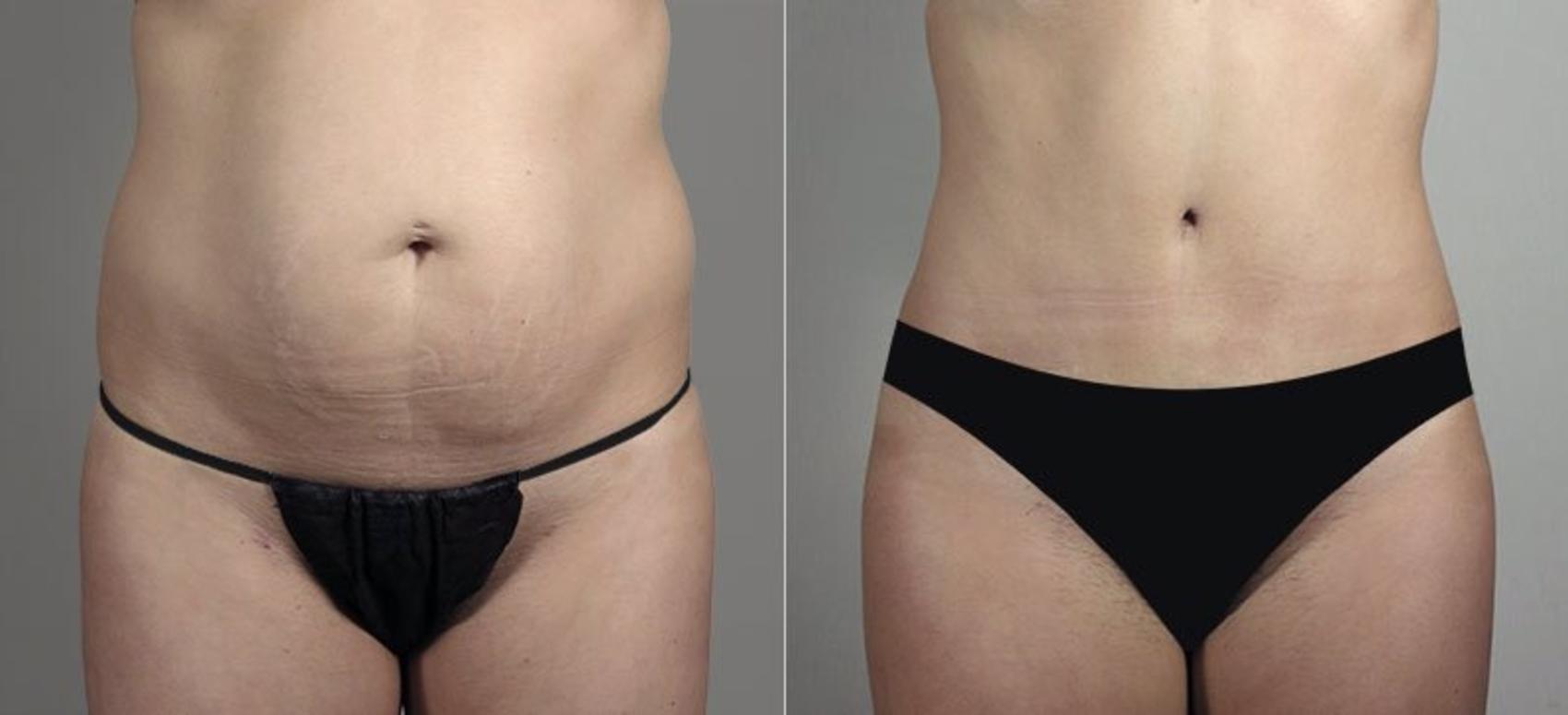 Before & After

This 34 year old was referred to Dr Parker by another patient requesting improvement in the appearance of her abdomen after having had 2 children, the youngest 1 year old. The patient reported she gained, then lost 60 pounds with each pregnancy. She works out religiously but is unable to obtain the flat abdomen and more shapely hips she desires. The patient is 5'1″ tall and weighs 113 pounds. Dr Parker performed a lipoabdominoplasty and liposuction of the hips, removing 550 cc from each hip. She said she struggled with her recovery the first week or so but is so happy she had the procedure. The patient's dress size reduced from 4 to 0-2 and she feels much more self confident with an enhanced body image.
Surgeon: Paul M. Parker M.D.