Parker Center for Plastic Surgery
122 East Ridgewood Ave
Paramus, NJ 07652
Phone: (201) 967-1212
Monday, Wednesday, Friday: 9 a.m.–5 p.m.
Tuesday, Thursday: 9:00 a.m.–7 p.m.
Saturday: 9 a.m.–2 p.m. (medical spa only)

Case #729
*Keep in mind that each patient is unique and your results may vary.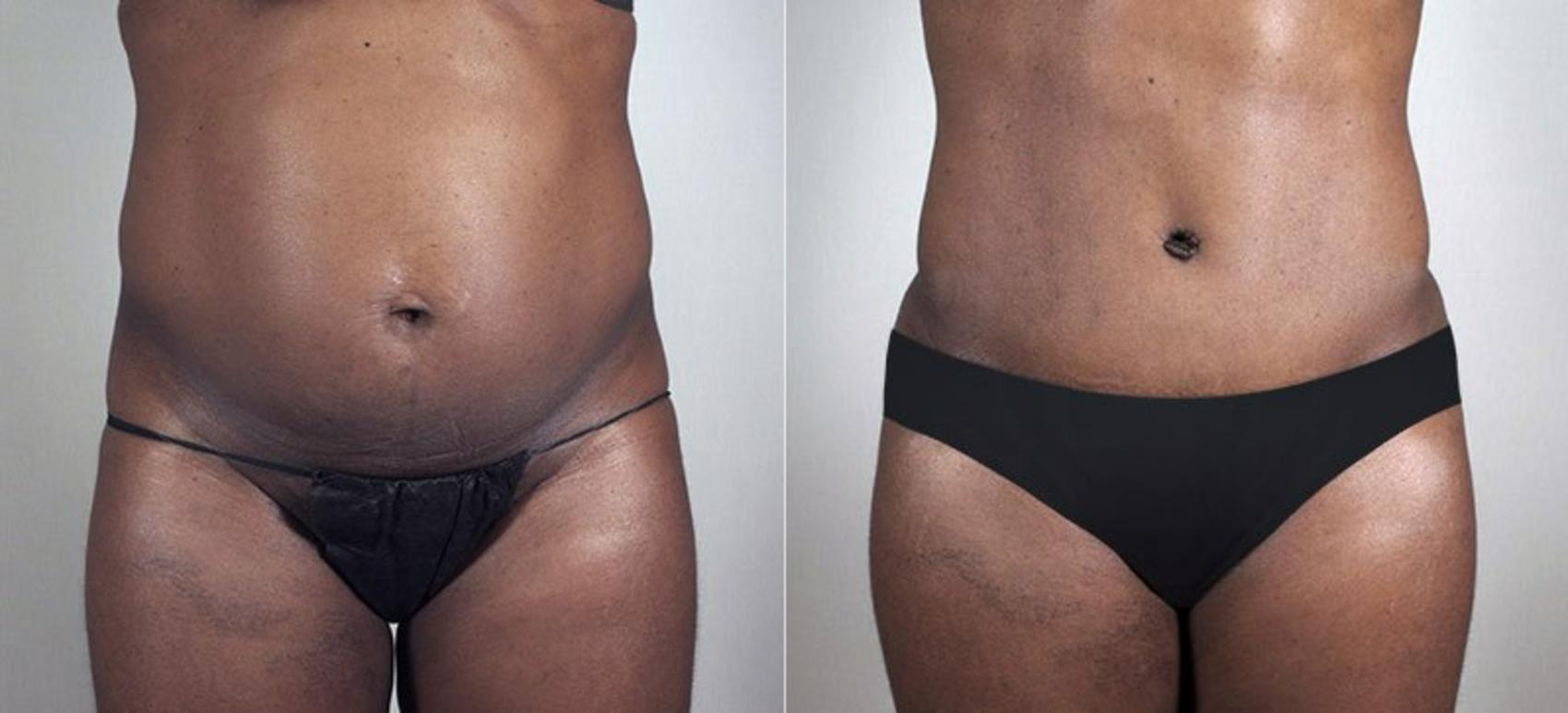 Before & After

This 37 year old African American patient came in requesting that Dr. Parker improve the appearance of her abdomen, hips and back. She said she always had an abdominal "pouch", even when younger and involved with sports. Since having a baby 19 months ago, her abdominal tissues stretched; her hips and back became fuller as well. The patient is 5′ 5″ tall and weighs 134 pounds. Dr. Parker performed a lipoabdominoplasty as well as liposuction of her hips (375 cc removed from each side) and back (300 cc removed from each side). She was pleased with how quickly she rebounded from her procedure and was able to return to work. She is very happy with the markedly improved contours of her abdomen, hips and back.
Surgeon: Paul M. Parker M.D.