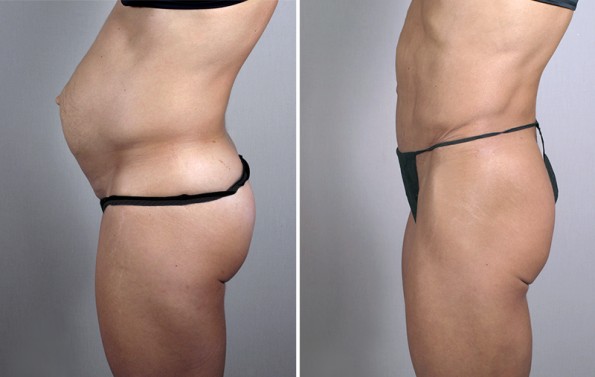 Samantha, 39, is a stay at home mom of three young children, including one set of twins. The pregnancies left Samantha with stretch marks, excess skin, stretched out abdominal muscles, an umbilical hernia, and a lot of stomach and digestive discomfort.
"Once my hernia started bothering me, my gynecologist told me I really needed to have the surgery and that I should have a tummy tuck done too because of the problem with the abdominal muscles. I work out everyday so I'm really fit, but I had stretched out my abdominal muscles, and that made me look pregnant," explained Samantha.
Even though Samantha's gynecologist recommended Dr. Parker to her, Samantha did a lot of research on her own and asked friends and family for additional recommendations. In all, Samantha had four consultations prior to selecting Dr. Parker and the Parker Center.