Paramus Cosmetic Surgeon, Dr. Paul M. Parker, Revolutionized the Recovery Process with his Rapid Recovery Program
At the Parker Center for Plastic Surgery New Jersey, Dr. Parker and his staff know that the recovery is often the most difficult part of plastic surgery, which is why he formulated his Rapid Recovery Program.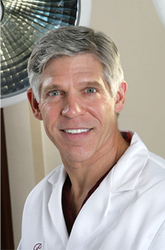 Paramus Plastic Surgeon
Paramus, NJ (Vocus/PRWEB ) July 28, 2009 — The time required for cosmetic surgery varies depending on the procedure- anywhere from an hour to several hours. But, the recovery for any surgery typically takes at the very least a week with full recovery in about a month. Some procedures have an even longer recovery time. This time is filled with pain, swelling, drainage, and inactivity and bruising.
"That's the old way of doing it," says Dr. Parker. "Our innovative approach to recovery has our patients out of the facility usually within an hour after the procedure and feeling like themselves shortly afterwards. It's a process that evolved in our practice over the years." In receiving patient feedback, he notes his patients are often amazed at the difference in their experiences compared with their friends who've had similar procedures with other surgeons.
The basics components of the Rapid Recovery Program include specially designed pre and post-operative medications, short-acting anesthesia medications which leave the body quickly, allowing the patient to emerge from anesthesia quicker without undesirable side effects… Advanced a traumatic surgical techniques employed by Dr. Parker use smaller incisions and state-of-the-art equipment as well as his highly trained staff aid in the process too. Post-operative pain management and lymphatic massage NJ are the final components.
The Rapid Recovery Program is unique to Paramus cosmetic surgeon, Dr. Parker's practice and there are several reasons for its success.
"There are some basic principles behind our program that allow our patients to recover so quickly," he says. "One of the major components is teamwork. I have worked with my team of anesthesiologists for over twenty years and they are here every day assisting with surgeries. As a team, we know what to expect from each other allowing our procedures to be performed seamlessly."
Anesthesia is one of the main culprits of a difficult recovery. Patients may react negatively to it and wake up groggy as well as nauseous. Vomiting immediately after surgery causes pain and impedes the healing process because it causes trauma to the body. Dr. Parker's team of anesthesiologists is able to avoid this in almost all cases.
Additionally, Dr. Parker's anesthesiologists know the depth of anesthesia necessary for Dr. Parker to perform his surgeries. "Because cosmetic procedures involve the skin and underlying subcutaneous tissue only, there's no need to put the patient under as deeply as with other types of surgeries," says Dr. Parker. "This means that our patients emerge more quickly and don't have that negative reaction most people associate with anesthesia."
Patient education prior to plastic surgery, New Jersey residents is a major principle of the program. Dr. Parker is adamant that his patients spend time with his Nurse Educator before all procedures in order to obtain all the knowledge and understanding that they need for a successful recovery.
"Of course, sometimes our patients forget what we've told them about taking it easy the first few days," Dr. Parker admits. "If there is any downside to the Rapid Recovery Program, it is that some patients may overdo things too soon because they feel so wonderful. They sometimes forget they just had surgery."
Pre and post-operative medications are essential to the recovery process. Dr. Parker is pro-active in administering several medications which "increase the patient's pain threshold, reduce swelling and ecchymosis in order to speed the healing process.
Finally, the Parker Center also has its own medical spa in New Jersey which plays a vital role in the Rapid Recovery program. This is where post-operative patients receive manual lymphatic drainage massage as part of their recovery, beginning several days after surgery. "Many of my patients are a little skeptical about massage so soon after surgery. They worry it may hurt or damage the surgical site," says Dr. Parker. "But, after the first treatment, their fears are laid to rest. This is a very light-touch massage which re-directs swelling fluid so that it is rapidly eliminated from the surgical site and then out of the body. It also helps unleash toxins trapped in the area and sends them out of the body as well. For recovery, I prescribe 3 massages, but many of my patients opt for more because they find it to be so helpful in their healing process."
In Paramus, breast augmentation and other procedures are facilitated by the Rapid Recovery Program. These procedures are performed in a fully equipped and accredited ambulatory surgical facility, under the direction of Dr. Parker. He and his staff are all board certified, highly trained and very experienced in performing cosmetic procedures. As well as patient education, continuing education for the staff is also a prime objective. Dr. Parker is always watching for new and better techniques including recovery methods.
"There's nothing new on the horizon right now in rapid recovery. We feel like we are at the height of innovation right now," he says. "But, I always have my eyes and ears open for new and better ways to treat my patients and recover them rapidly after surgery."
More information is available on the Rapid Recovery Program as well as the variety of cosmetic surgery procedures offered by Dr. Parker at www.parkercenter.net.
About Dr. Paul M. Parker:
Dr. Paul M. Parker is a graduate of George Washington University of Medicine in Washington, DC, where he was the recipient of the distinguished CV Mosby Award of Excellence.
He completed residencies in both General Surgery and Plastic Surgery at New York University Medical Center, where he received the Theodore Barnett Award for Excellence in Teaching. He also completed a fellowship in Microsurgery at New York University Medical Center's Institute of Reconstructive Plastic Surgery with heavy emphasis on innovative methods of breast surgery and breast reconstruction.
Dr. Parker is certified by the American Board of Plastic Surgery and is a Fellow of the American College of Surgeons and an active member of the American Society of Plastic Surgeons, the American Society for Aesthetic Plastic Surgery, the Northeastern Society of Plastic Surgeons, the American Society for Laser Medicine and Surgery, and the New Jersey Society of Plastic Surgeons.
Consumer's Research Council of America has selected him as one of the top surgeons in his field, and Castle Connolly named him one of "America's Top Doctors."
Additional Press Releases