New Jersey Plastic Surgeon Hosts Live Breast Augmentation Webinar, July 14, 2009
New Jersey Plastic Surgeon, Dr. Paul M. Parker, is hosting a live webinar on July 14, 2009 at 7:00pm for anyone interested in breast augmentation. The event will provide information on consultation, procedure details and recovery.
(Vocus/PRWEB ) June 30, 2009 — Just in time for summer, New Jersey Plastic Surgeon, Dr. Paul M. Parker will host a live webinar on breast augmentation. New Jersey residents are invited to attend to get the latest update on sizing techniques, ins-and-outs of the procedure, recovery time and a live Q&A with the doctor.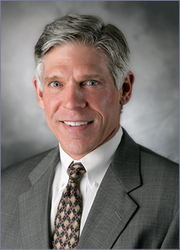 New Jersey Plastic Surgeon
According The American Society for Aesthetic Plastic Surgery, Breast Augmentation was the top cosmetic surgical procedure in 2008 with over 355,671 procedures complete.
"The concerns I see most in woman during consultation are about having elective surgery with small children at home, recovery time and the silicone vs. saline debate," states Board Certified Plastic Surgeon, Dr. Paul M. Parker. "Our main goal is to work with our patients to make them feel at ease with their decision and to make sure they are making the best decision possible for their situation and goals."
For several years now, Dr. Parker has supplemented his consultations with New Jersey patients seeking breast augmentation with a Sizing and Shaping Session. This program, used to help determine the best breast size for each patient, has been enthusiastically embraced by patients at the Parker Center.
Following surgery, Dr. Parker's patients comment repeatedly that the surgical procedure and recovery were much easier and quicker than they imagined. They not only love their natural look, but also the effectiveness of the Parker Center's unique Rapid Recovery protocol.
This webinar, being held on July 14th at 7pm, will be helpful in showing patients what the Parker Center does to make breast augmentation patients as pleased with the results as possible by involving them in the process from start to finish. Dr. Parker says that his goals are three fold, "To make our patients look as natural as possible, to make their recovery as quick as possible, and to make it as painless as possible". In fact, many patients are home in as little as 45 minutes after the procedure and back to work in 3 or 4 days with no stitches involved.
Located in Paramus, New Jersey, the Parker Center is a 15,000 square foot facility boasting an AAAASF and Medicare certified surgical center, state of the art medi-spa and circuit training gym. The Parker Center for Plastic Surgery prides itself on enhancing their patient's lives through individualized support and impeccable attention to detail.
Dr. Paul Parker, M.D. graduated from George Washington University of Medicine in Washington, DC, where he was the recipient of the distinguished CV Mosby Award of Excellence. He completed residencies in both General Surgery and Plastic Surgery at New York University Medical Center, where he received the Theodore Barnett Award for Excellence in Teaching. He also completed a fellowship in Microsurgery at New York University Medical Center's Institute of Reconstructive Plastic Surgery with heavy emphasis on innovative methods of breast reconstruction.
Dr. Parker is certified by the American Board of Plastic Surgery. He holds a certificate of advanced education in cosmetic surgery. He is a Fellow of the American College of Surgeons and an active member of the American Society of Plastic Surgeons, the American Society for Aesthetic Plastic Surgery, the Northeastern Society of Plastic Surgeons, the American Society for Laser Medicine and Surgery, and the New Jersey Society of Plastic Surgeons.
Additionally, he has been selected as one of the top surgeons in his field by Consumer's Research Council of America and has been named one of "America's Top Doctors" by Castle Connolly. He has also served as Assistant Clinical Professor of Plastic Surgery at New York University Medical Center.
Additional Press Releases