Our goal is to provide you with the information and tools you need to make an informed decision about the breast implant options that are best for you. Breast augmentation is not a one-size-fits-all procedure, so we give each patient personalized attention including a customized fitting and detailed computer imaging to help you feel confident in your decision.
Choosing Your Implants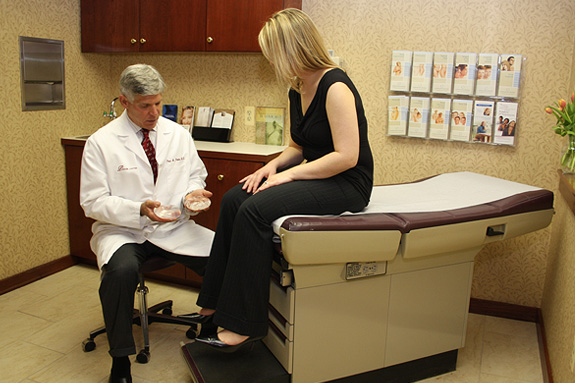 During your consultation with Dr. Parker, you will learn everything you need to know about breast implant surgery and your implant options. After a brief physical exam, Dr. Parker will provide his recommendations for your breast surgery based on your body type and lifestyle. Dr. Parker's goal is to help you make a decision that you are comfortable with. All of your questions will be answered based on his years of experience with many breast implant patients.
Your Customized Fitting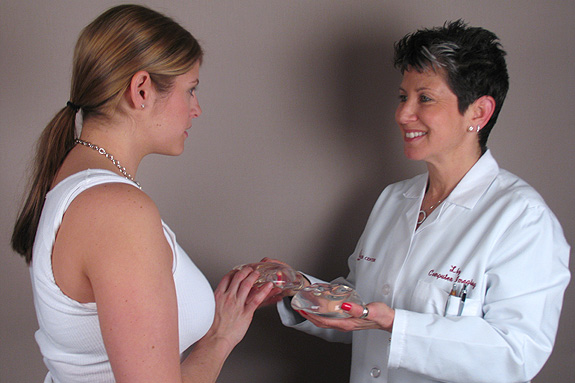 Your consultation will also include a Sizing and Shaping Session, which allows you to "try on" a variety of implant shapes and sizes. This process allows you to visualize the possible outcomes of your surgery, enabling you to find the look that is right for you. We can also use our Vectra 3D imaging system to produce realistic simulations of your body as it would look with the different implants you are considering.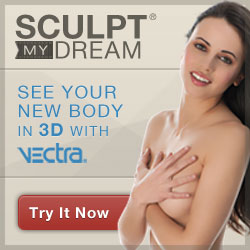 If you like, our professional photographer can take "before and after" photos of you "wearing" a variety of implant shapes and sizes under your clothes. You can take home these prints to share with anyone whose opinion matters to you, giving you ample time to make your decision. We will also create a private website with a secure address and password so that you can access your "before and after" images online and easily share them with others.
How Do I Know My Breasts Won't Be Too Large After Breast Augmentation Surgery?
Learn about the multiple steps Dr. Parker takes throughout the breast augmentation process, from your consultation through surgery, to ensure your implants fit your body and your desired look.
Count on Our Patient Care Coordinator
Once you have completed your preliminary breast surgery consultation with Dr. Parker, you meet with our Patient Care Coordinator. She will give you a detailed cost estimate, in writing, of the breast implant procedures that you are considering.
She will also discuss payment and financing options. Our Patient Care Coordinator will be available to you before and after your surgery to help you with any questions or concerns that you may have.
Talk to Breast Augmentation Patients Like You
The Parker Center for Plastic Surgery in Paramus, New Jersey prides itself in understanding how cosmetic surgery affects and enhances the lives of our patients. You'll find that many of our staff members have had breast augmentation surgery, and are happy to share their experiences with you. We will also show you before and after photos of patients who have had breast augmentation with Dr. Parker.
Schedule an Appointment
Our caring and informed team is dedicated to helping you realize your dreams. Call us anytime to schedule a consultation with Dr. Parker and to make an appointment for your personalized breast implant sizing and shaping session. We can be reached at (201) 967-1212, or you can contact us about breast surgery online.