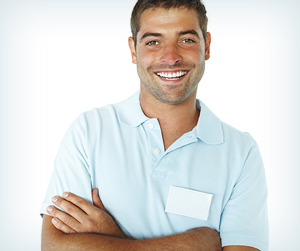 Psychologically, boys and men with gynecomastia are often bothered by issues regarding their body image when they suffer from gynecomastia. Some patients also feel anxiety, embarrassment, humiliation and poor self esteem about their large breasts. They will frequently withdraw from social situations which require them to remove their shirts, such as at the beach, pool or locker room. They will also wear baggy clothing to conceal, and they specifically avoid tight fitting shirts which draw attention to their chest. These issues can affect their willingness to participate in group activities such as sports, activities with friends and makes them feel uncomfortable with girls. Often, they are reluctant to discuss their concerns with their parents or others.
Dr. Parker has successfully treated many men, young and old, for gynecomastia in Paramus. This significant experience along with his sensitivity to patient's feelings of altered body image, self-consciousness and embarrassment facilitate the rapid establishment of a solid doctor-patient rapport and connection. Patients say they feel very comfortable discussing their concerns with Dr. Parker from the moment they meet him.
Patients are almost always very pleased by the normal appearance of their chest following breast reduction for men surgery by Dr. Parker. They will see a marked improvement in their contour the first day after surgery when they remove their compression garment to shower. As the initial postoperative swelling subsides, their changes become even more apparent.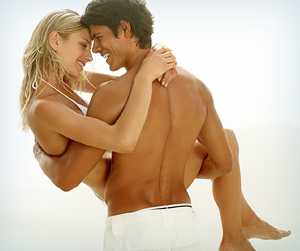 Very little has been written about the psychological changes associated with gynecomastia. Dr. Parker follows his patients over the first year at increasing intervals after their surgery. He monitors not only their physical changes, but emotional as well. It has been his observation that his patients following gynecomastia surgery exhibit the following changes: The now normal appearance of their chest allows them to remove their shirt to go to the beach or swimming pool.
Similarly, their involvement in athletics often increases as they now feel more like "one of the guys" and more self confident. Their enhanced body image is also reflected by changes in their clothing, abandoning baggy shirts in favor of tighter fitting ones. Feelings such as embarrassment and anxiety about their chest fade. Improved self confidence and self esteem carries over into better interpersonal relationships as well.
In short, almost all patients experience a positive impact physically and emotionally after gynecomastia surgery.  For this reason, patients who are psychologically distraught by the fullness of their breasts are almost always encouraged by the team at the Parker Center to remove that source of anguish rather than having to endure it.  Risk-benefit analysis suggests that the psychological risks of no treatment are far worse than the benefit of a relatively straightforward surgical procedure.
Watch our video for more information on Bergen County Gynecomastia.