Parker Center for Plastic Surgery
122 East Ridgewood Ave
Paramus, NJ 07652
Phone: (201) 967-1212
Monday, Wednesday, Friday: 9 a.m.–5 p.m.
Tuesday, Thursday: 9:00 a.m.–7 p.m.
Saturday: 9 a.m.–2 p.m. (medical spa only)

Facelift Before & After Case 17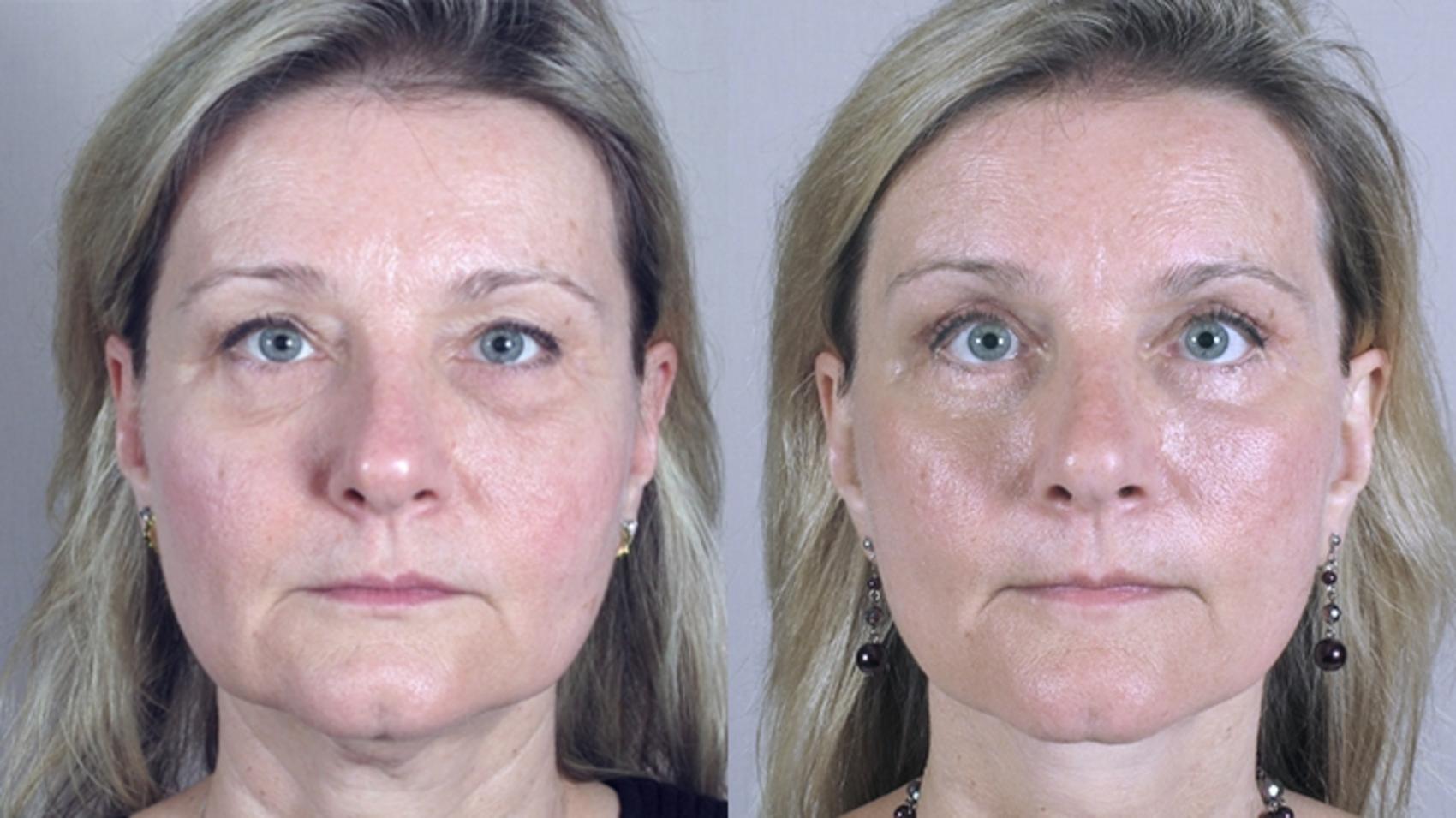 Before & After
This 52 year old, referred by another patient, requested facial rejuvenation. She was bothered by drooping skin on her face from her eyes down; she also noticed swelling of her left cheekbone area called "malar edema". She had undergone an upper and lower lid blepharoplasty by another surgeon 10 years prior. Dr. Parker reviewed options with the patient during her initial consultation. They agreed on the following operative plan: a conservative upper lid blepharoplasty along with a brow pexy, a lower lid blepharoplasty with translocation of fat to the nasojugal grooves, removal of excess skin, tightening of the lax obicularis oculi muscle and a lateral canthopexy. A biplanar facelift was planned to address the concerns about face and neck. This series of procedures was carried out during one operative session. The patient's recovery was accompanied by more swelling than we usually see. The patient is very pleased with the rejuvenated appearance of her face and eyes along with the resolution of her left malar edema.
Procedures Performed
About This Patient
View All Patient Photos
*Keep in mind that each patient is unique and your results may vary.