Parker Center for Plastic Surgery
122 East Ridgewood Ave
Paramus, NJ 07652
Phone: (201) 967-1212
Monday, Wednesday, Friday: 9 a.m.–5 p.m.
Tuesday, Thursday: 9:00 a.m.–7 p.m.
Saturday: 9 a.m.–2 p.m. (medical spa only)

Case #733
*Keep in mind that each patient is unique and your results may vary.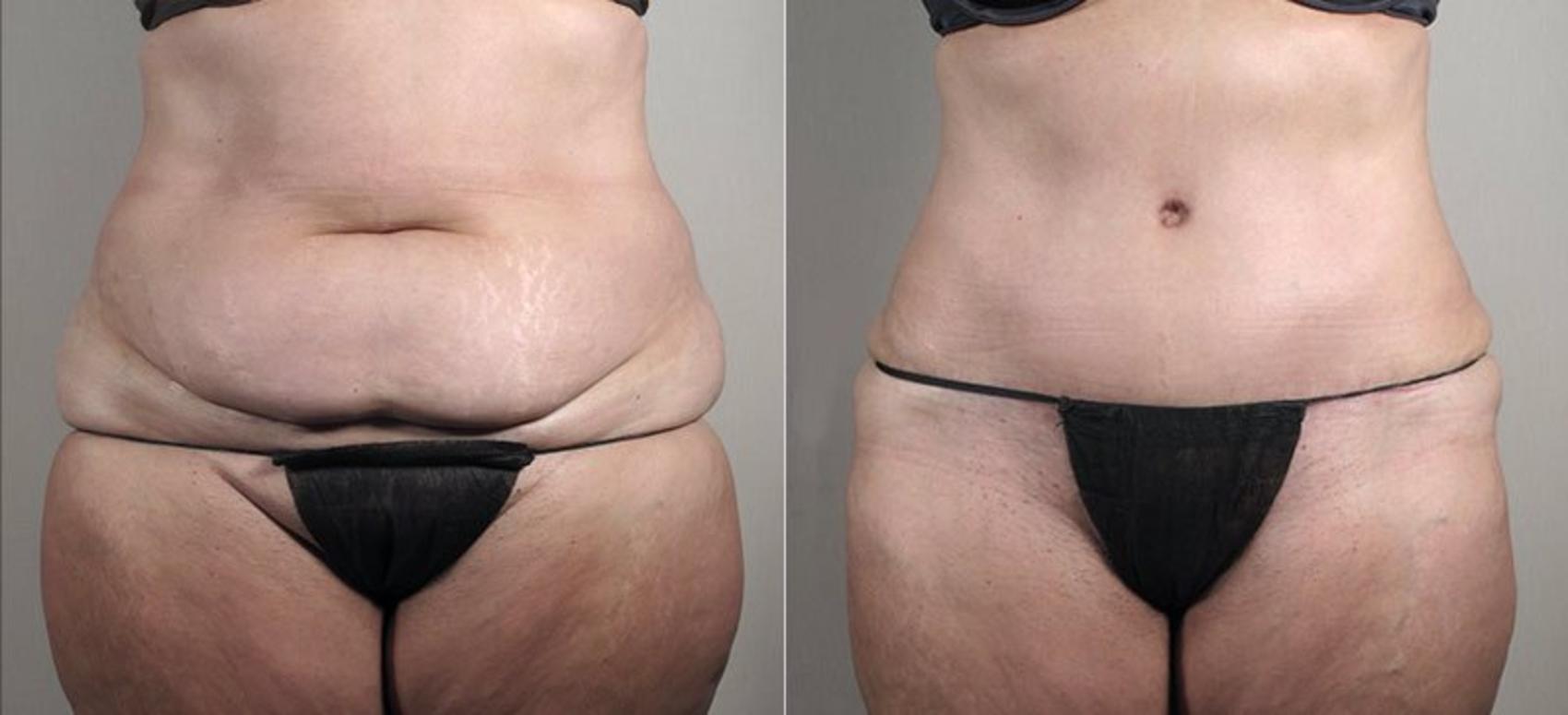 Before & After

This 57 year old told Dr. Parker she was bothered by the appearance of her abdomen. Following a hysterectomy several years ago, she had developed and maintained a lower abdominal pouch. She said she is "tired of looking at 'her pouch'" and wanted to "look and feel better about her tummy."" The patient is 5′ 5″ tall and weighs 160 pounds. She works out moderately at the gym and her weight is stable. At surgery, Dr. Parker performed a lipoabdominoplasty and liposuction of her hips (removing 850 cc of fat from each side) and outer thighs (removing 550 cc of fat from each side). The patient said her recovery was much better than expected. Several months after surgery, she had gone down 2 dress sizes. She said she looks and feels great and is very happy she had the surgery.
Surgeon: Paul M. Parker M.D.