Parker Center for Plastic Surgery
122 East Ridgewood Ave
Paramus, NJ 07652
Phone: (201) 967-1212
Monday, Wednesday, Friday: 9 a.m.–5 p.m.
Tuesday, Thursday: 9:00 a.m.–7 p.m.
Saturday: 9 a.m.–2 p.m. (medical spa only)

Case #718
*Keep in mind that each patient is unique and your results may vary.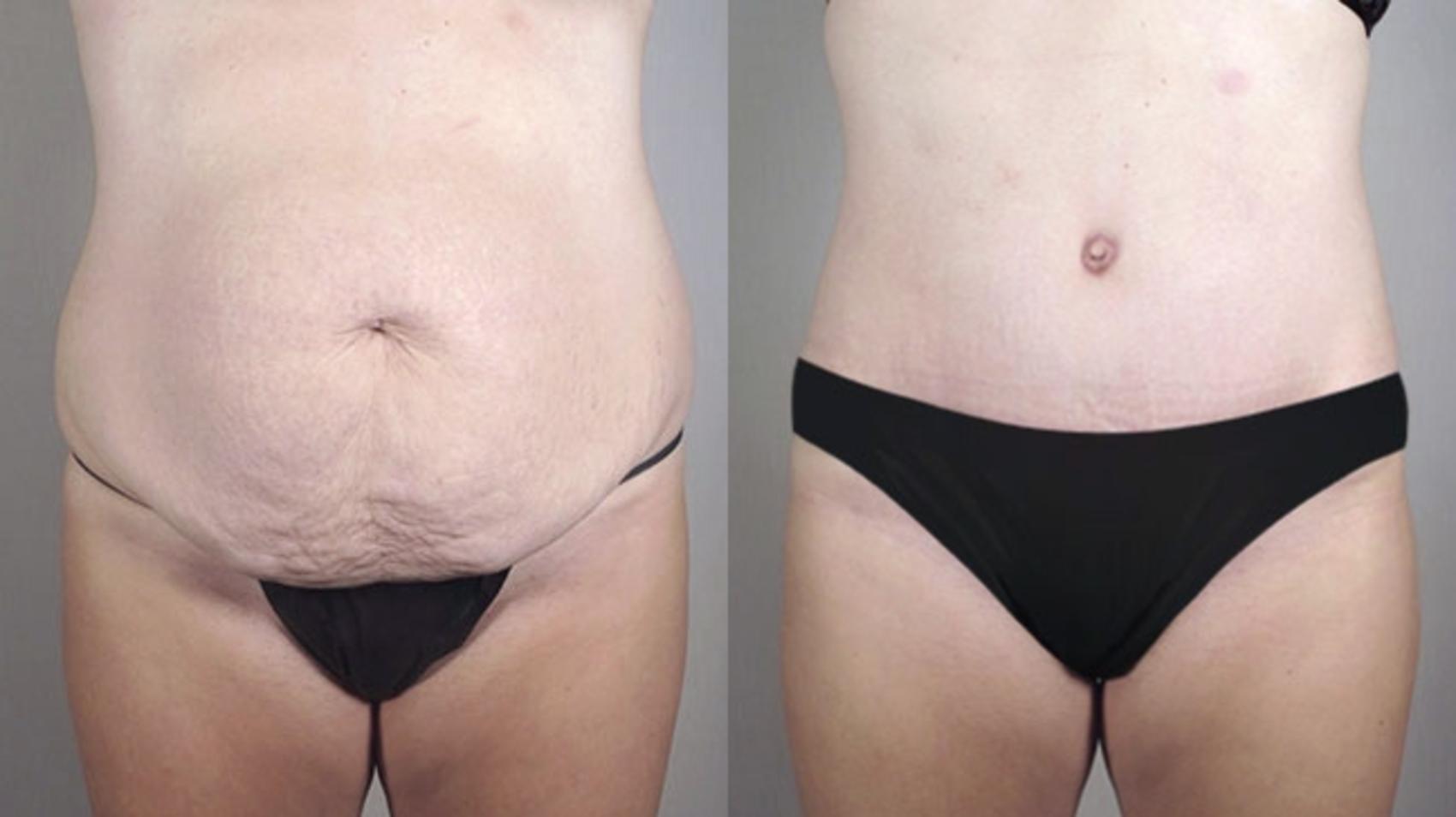 Before & After

This 37 year old patient was referred to Dr. Parker by a NYC plastic surgeon because the patient wished to stay locally in New Jersey for her procedure and aftercare. She had gained 60 pounds during each of her two pregnancies and has again lost that weight after her youngest child was born 18 months ago. The patient has been unable to lose her abdominal "flabbiness" and wanted this improved; in addition she wanted more contoured hips. Dr. Parker performed a lipoabdominoplasty on the patient whereby he removed her excess skin, liposuctioned 500 cc of fat from her upper abdomen and tightened her loose rectus abdominus muscles. In addition, Dr Parker performed SAFE liposuction on the patient's hips, removing 600 cc of fat from each side. The patient recovered quickly after surgery. She feels so much more self confident and loves her re-contoured torso.
Surgeon: Paul M. Parker M.D.