Parker Center for Plastic Surgery
122 East Ridgewood Ave
Paramus, NJ 07652
Phone: (201) 967-1212
Monday, Wednesday, Friday: 9 a.m.–5 p.m.
Tuesday, Thursday: 9:00 a.m.–7 p.m.
Saturday: 9 a.m.–2 p.m. (medical spa only)

Case #715
*Keep in mind that each patient is unique and your results may vary.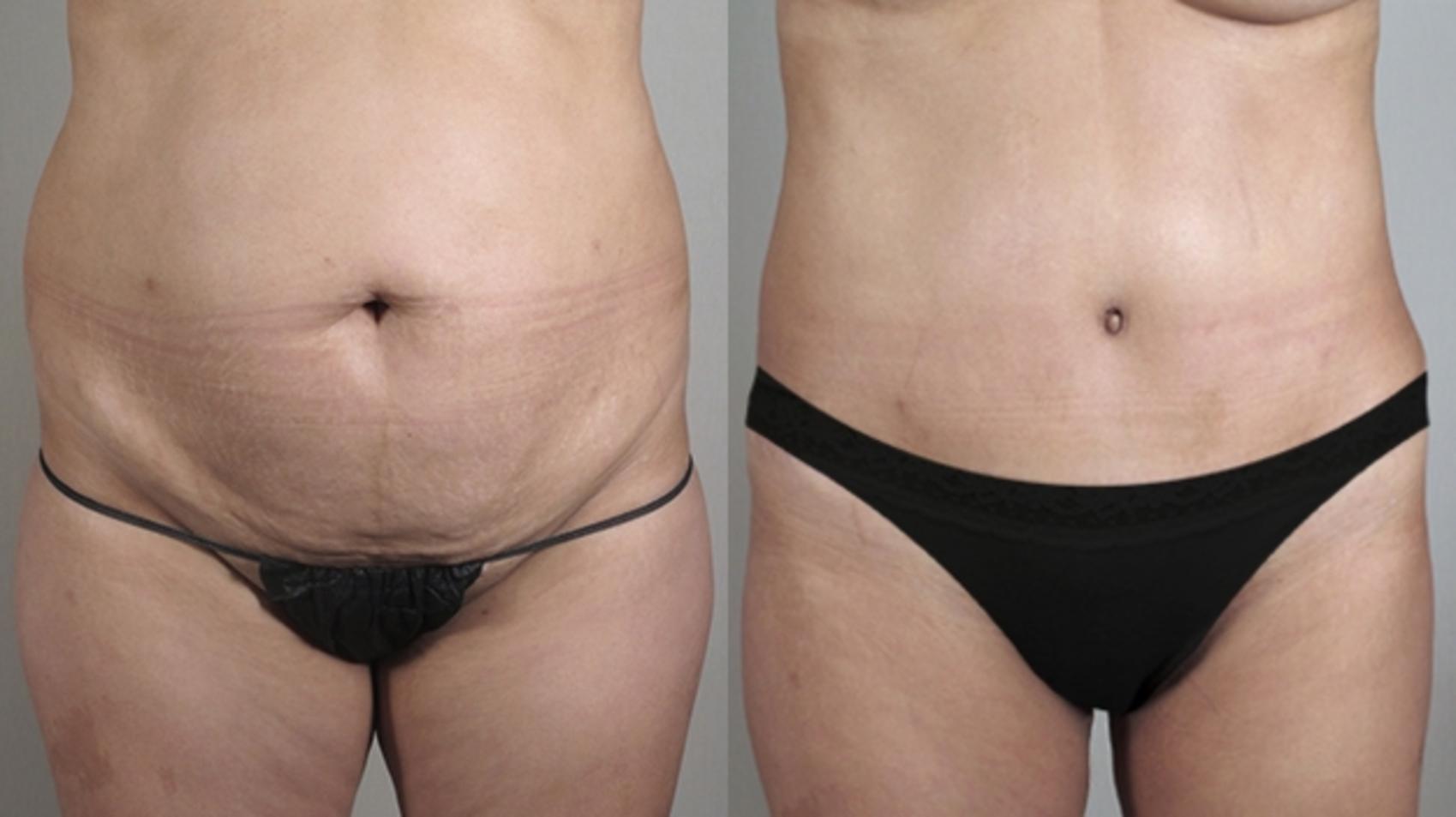 Before & After

This 45 year old requested improvement in the appearance of her abdomen, hips, and her thighs. She has recently lost weight through diet and exercise. The patient is 5'5″ tall and weighs 150 pounds. Dr. Parker performed a lipoabdominoplasty and VASER liposuction of the hips, and her inner & outer thighs. He removed the following amounts of fat from these areas: hips–850 cc each side, inner thighs–275 cc each side, and outer thighs–325 cc each side. The patient's recovery was smooth. She is very happy with the markedly improved contour of her abdomen, hips, inner and outer thighs.
Surgeon: Paul M. Parker M.D.