Parker Center for Plastic Surgery
122 East Ridgewood Ave
Paramus, NJ 07652
Phone: (201) 967-1212
Monday, Wednesday, Friday: 9 a.m.–5 p.m.
Tuesday, Thursday: 9:00 a.m.–7 p.m.
Saturday: 9 a.m.–2 p.m. (medical spa only)

Case #697
*Keep in mind that each patient is unique and your results may vary.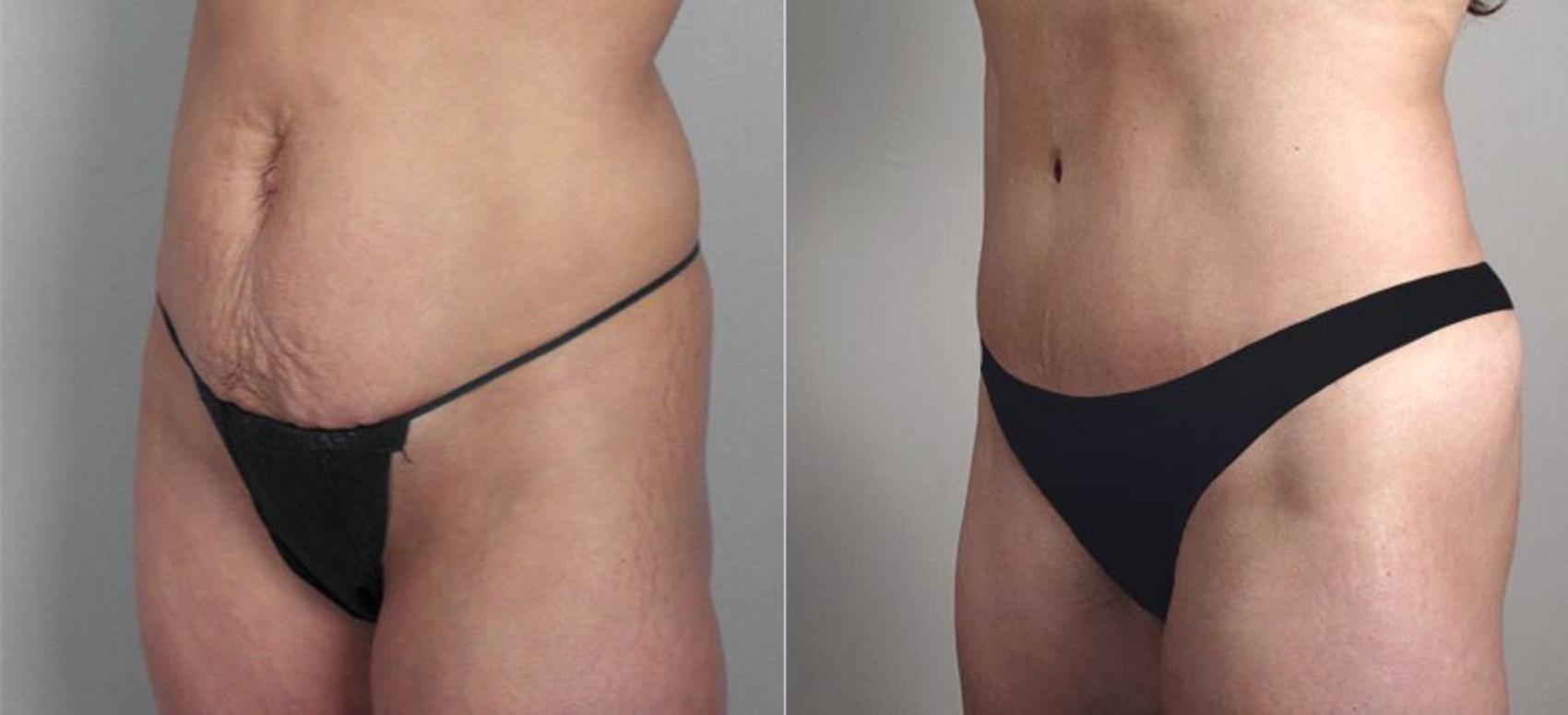 Before & After

This 32 year old patient, referred by another physician to Dr. Parker, requested improvement in the appearance of her abdomen. She works out regularly, but following the birth of her children, developed significant stretch marks in her skin and laxity of her abdominal muscles. The patient is 5'5″ tall and weighs 126 lbs. Lipoabdominoplasty was performed by Dr. Parker. The patient healed very quickly following her surgery. She returned several months later and requested SAFE liposuction of her hips, outer thighs, inner thighs and knees. Dr. Parker removed the following amounts of fat from each side: hips-375cc, outer thighs-175cc, inner thighs-300cc, and knees-50cc. Again, the patient recovered rapidly from the surgery and was extremely happy with her improved body contour.
Surgeon: Paul M. Parker M.D.