Parker Center for Plastic Surgery
122 East Ridgewood Ave
Paramus, NJ 07652
Phone: (201) 967-1212
Monday, Wednesday, Friday: 9 a.m.–5 p.m.
Tuesday, Thursday: 9:00 a.m.–7 p.m.
Saturday: 9 a.m.–2 p.m. (medical spa only)

Case #796
*Keep in mind that each patient is unique and your results may vary.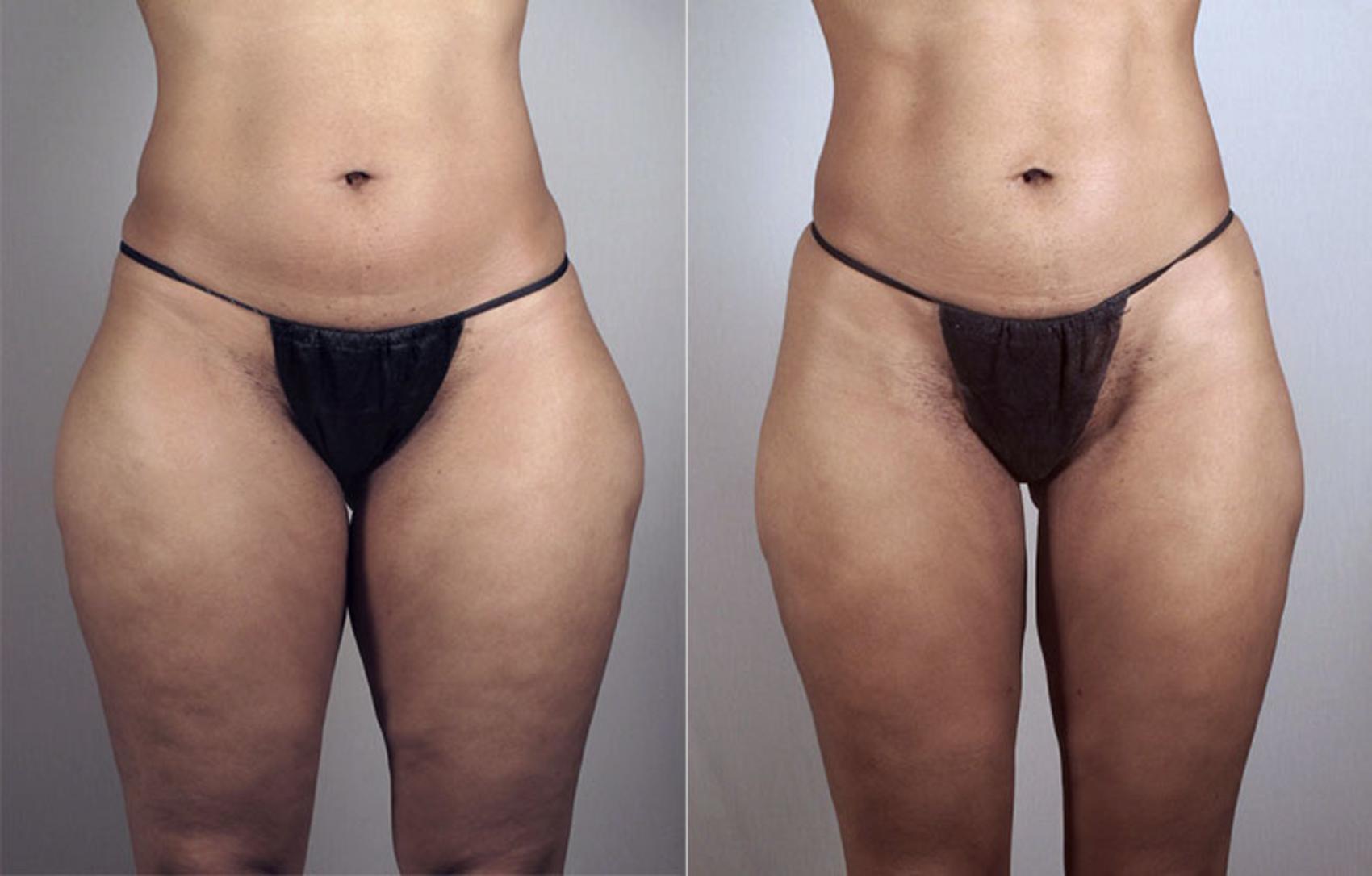 Before & After

This 35 year old was referred to Dr. Parker by another patient with concerns about the fullness of her inner thighs. She had lost approximately 60 pounds over the past 6 months through diet and exercise. The patient is 5'5″ tall and weighs 140 pounds. At her initial consultation, Dr. Parker pointed out some laxity in the skin of her inner thighs. He discussed options with her including a thigh lift or ultrasonic liposuction. The patient preferred liposuction only. Several weeks later, Dr. Parker removed 350 cc of fat from each inner thigh using VASER liposuction. The patient bounced back quickly after surgery and noted that her skin had contracted nicely to conform to the shape Dr. Parker had sculpted during her VASER liposuction procedure. She is very happy with the marked improvement in the appearance of her inner thighs after liposuction.
Surgeon: Paul M. Parker M.D.