Parker Center for Plastic Surgery
122 East Ridgewood Ave
Paramus, NJ 07652
Phone: (201) 967-1212
Monday, Wednesday, Friday: 9 a.m.–5 p.m.
Tuesday, Thursday: 9:00 a.m.–7 p.m.
Saturday: 9 a.m.–2 p.m. (medical spa only)

Case #693
*Keep in mind that each patient is unique and your results may vary.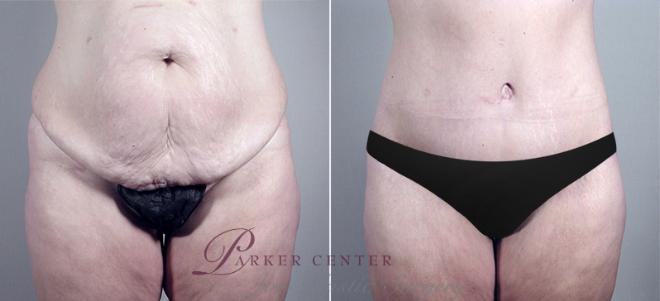 Before & After

This 37 year old, referred to Dr. Parker by another patient, requested body contouring after LAP-BAND surgery. Subsequent to this she had lost 70 pounds. With her weight now stabilized, she requested improvement with her hanging abdominal skin as well as the fullness and laxity in her hips, buttocks and thighs. Dr. Parker performed a combined lipoabdominoplasty along with a outer thigh and buttock lift. He also re-positioned her LAP-BAND port in a less conspicuous location. The patient recovered very quickly after her surgery. She is delighted with her markedly improved body contour.
Surgeon: Paul M. Parker M.D.