Parker Center for Plastic Surgery
122 East Ridgewood Ave
Paramus, NJ 07652
Phone: (201) 967-1212
Monday, Wednesday, Friday: 9 a.m.–5 p.m.
Tuesday, Thursday: 9:00 a.m.–7 p.m.
Saturday: 9 a.m.–2 p.m. (medical spa only)

Case #814
*Keep in mind that each patient is unique and your results may vary.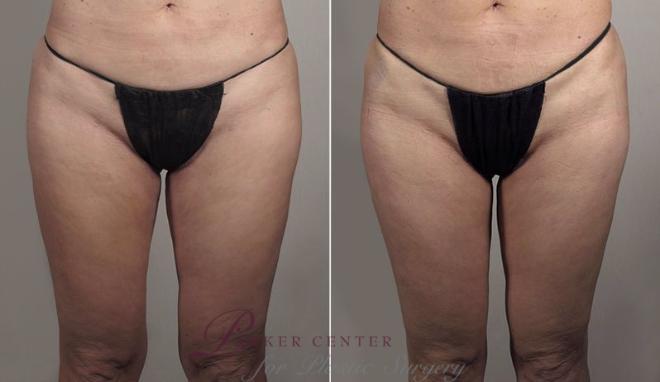 Before & After

This 62 year old asked Dr Parker to make her inner thighs more youthful looking. Over time she said they became fuller and sagged despite maintaining her weight. The patient is 5'3″ tall and weighs 120 pounds. Dr Parker explained to the patient that she needed liposuction to remove fatty tissue from her inner thighs and knees as well as a crescent inner thigh lift to remove and tighten the loose skin present. The patient agreed and Dr Parker subsequently performed these procedures. The patient recovered quickly without pain afterwards. She loves the improved contour and more youthful appearance of her inner thighs and knees.
Surgeon: Paul M. Parker M.D.