Parker Center for Plastic Surgery
122 East Ridgewood Ave
Paramus, NJ 07652
Phone: (201) 967-1212
Monday, Wednesday, Friday: 9 a.m.–5 p.m.
Tuesday, Thursday: 9:00 a.m.–7 p.m.
Saturday: 9 a.m.–2 p.m. (medical spa only)

Body Lift Before & After Case 1024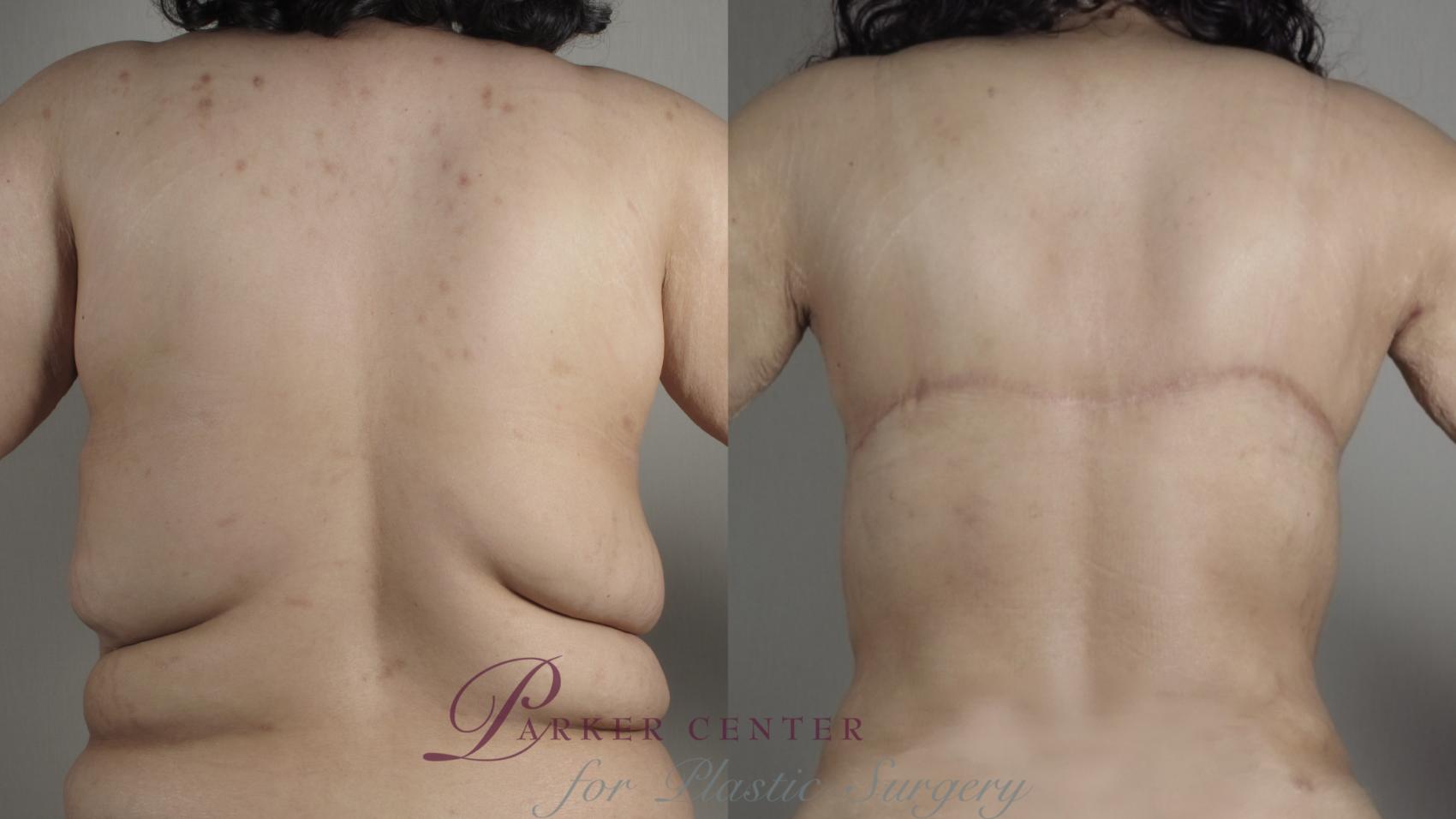 Before & After
This 37 year old patient lost 140 pounds following bariatric surgery several years ago requested Dr Parker to improve the shape of her back; her weight is now stable. She would like her back rolls gone and her back more contoured. The patient is ok with her hips as is. After reviewing treatment options with Dr Parker, the patient chose to have a bra line back lift. Prior to surgery, Dr Parker traced the outline of the patient's bra on her back. He then pinched the skin above and below it to estimate the amount of skin to be removed. Once in the OR with the patient prone and under general anesthesia, he aggressively pinched the skin with surgical clamps to confirm his earlier markings. Dr Parker then proceeded to cut out the loose skin and fat centered over the bra line, then closed the incision with multiple layers of sutures. The patient said the recovery was easy and accompanied by very little pain. She is very happy with the significantly improved contour of her back and is able to conceal the scar easily with her bra.
Procedures Performed
About This Patient
View All Patient Photos
*Keep in mind that each patient is unique and your results may vary.